Conveyor Frying Scorched Rice Machine
Uses: dedicated to scorched rice fried establishments.
Capacity: 1200-3000 piece/hour (CFM),…produced to order.
Thông tin sản phẩm
– Tech Garden conveyor frying scorched rice machine is specialized in production for fried rice frying facilities, the frying conveyor system can quickly fry a large number of burned rice, simple and safe operation for users, Save labor, time, the product is ripe, crispy, evenly colored, beautiful color.
– The machine is suitable for establishments and companies that produce large quantities of scorched rice.
– Material: 304 stainless steel is durable, beautiful, shiny, non-corrosive, resistant to the environment, especially very safe when in direct contact with food.
– The machine size is 5m to 7m long, There is a fried rice conveyor system that automatically frys a large amount of food and can be fried continuously. The scorched rice is put on the conveyor belt through hot oil, product after being cooked will be taken out by the conveyor belt, the process is automatic.
– Consume 48 -72 kw/h, depending on frying capacity.
– Capacity 1200-3000 piece / hour (CFM),…depending on customer requirements.
In addition, Tech Garden designs and manufactures machines according to customer requirements.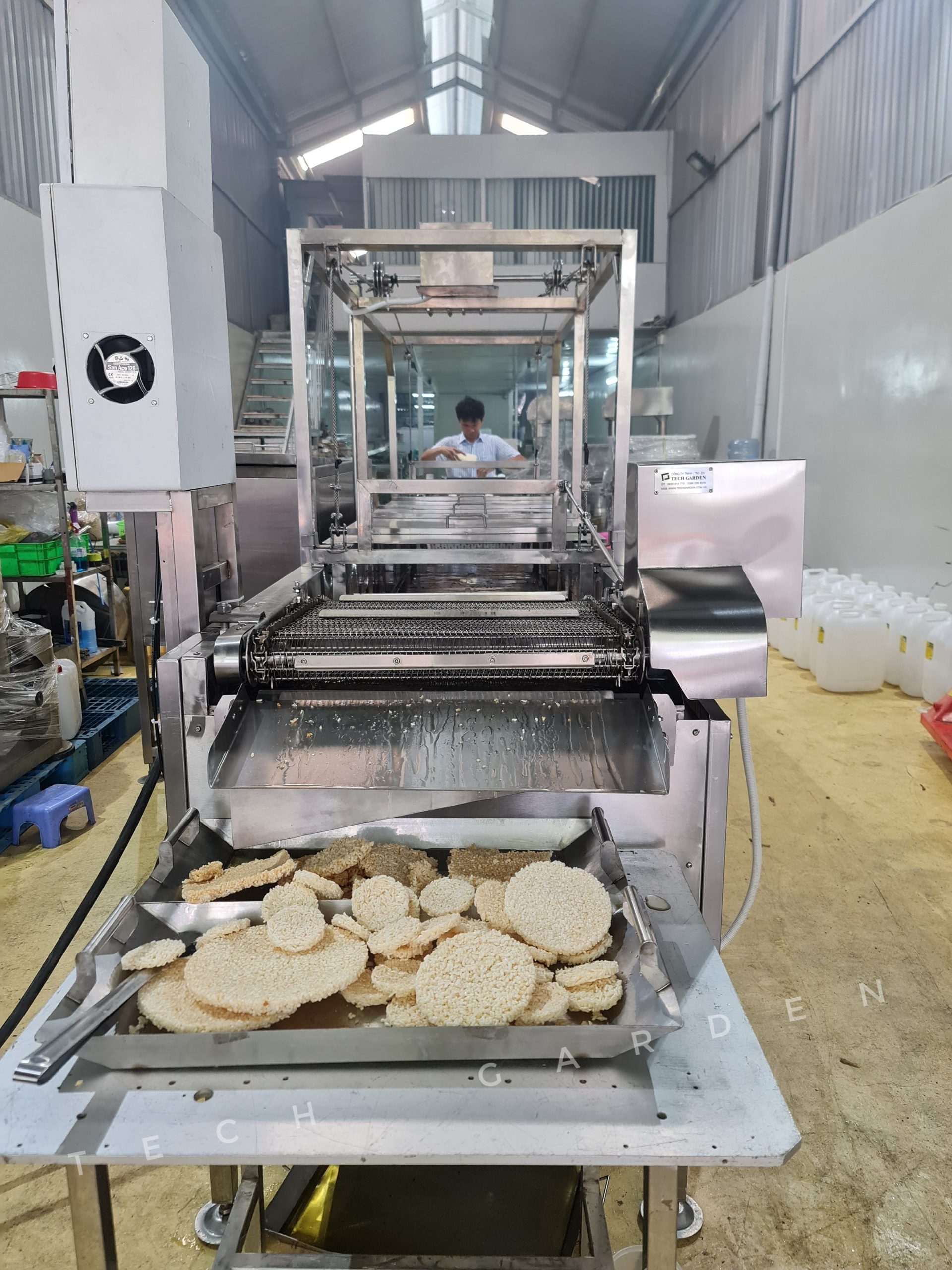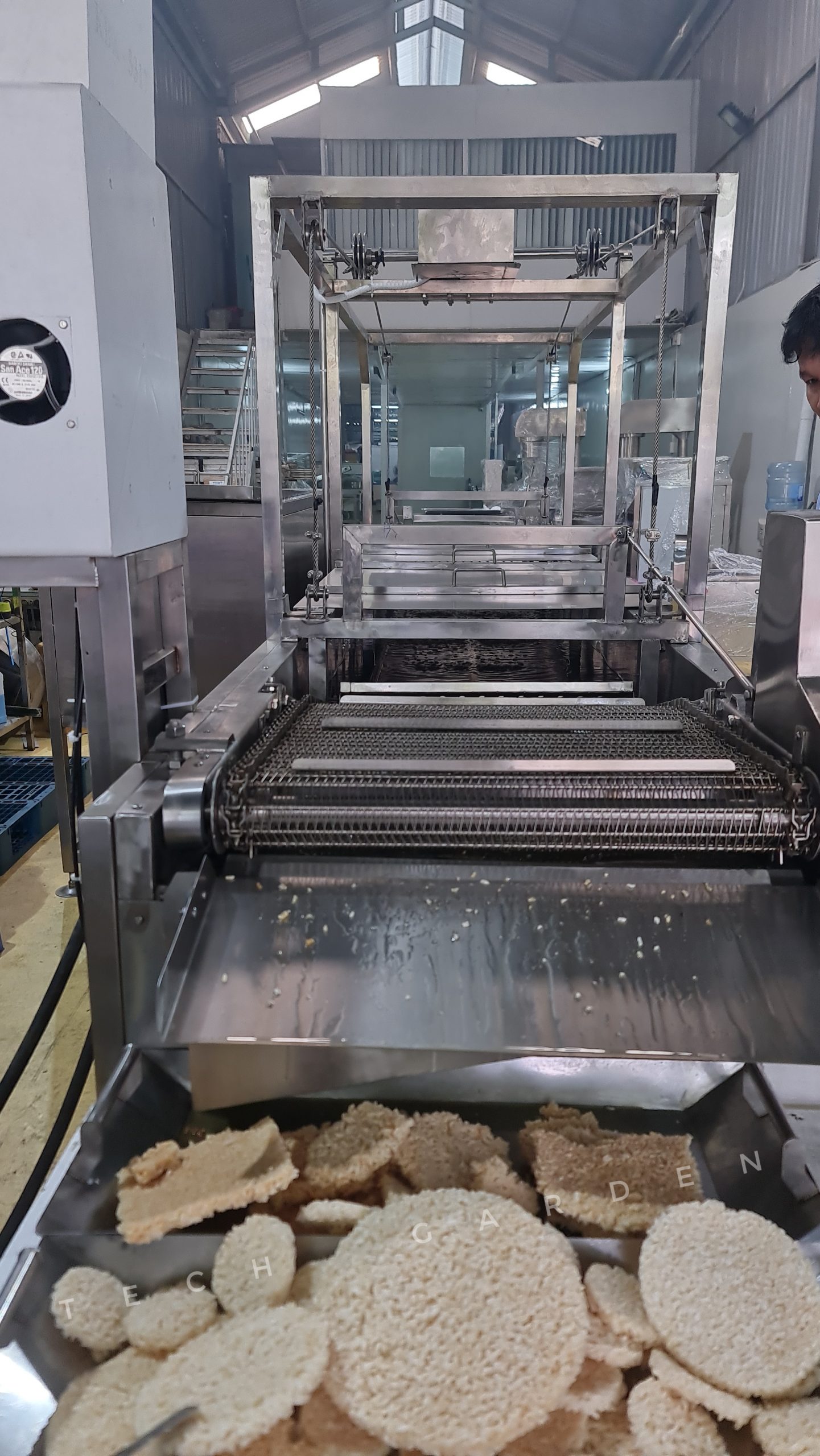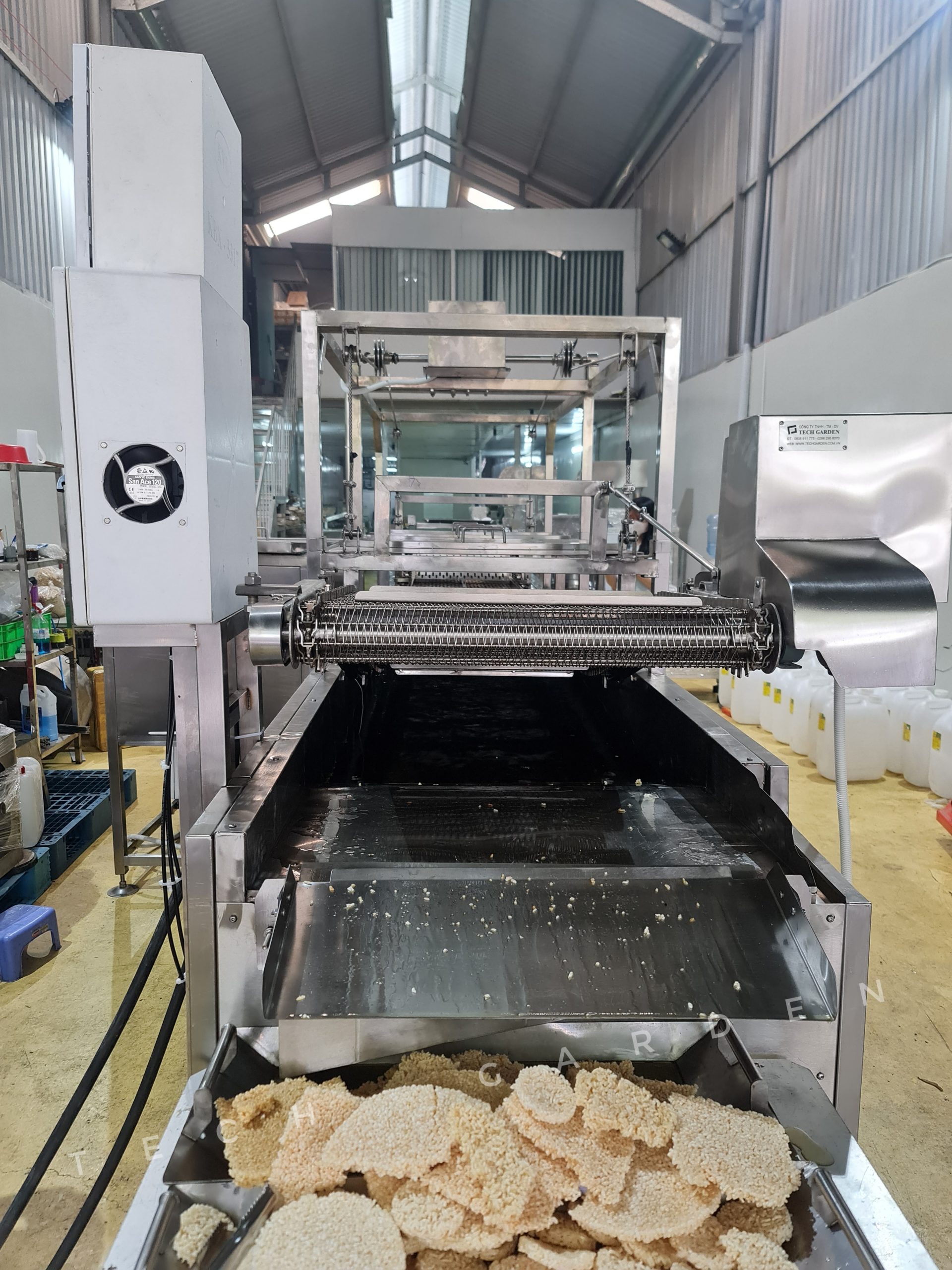 Some pictures of the machine at the customer's production facility in Ninh Binh: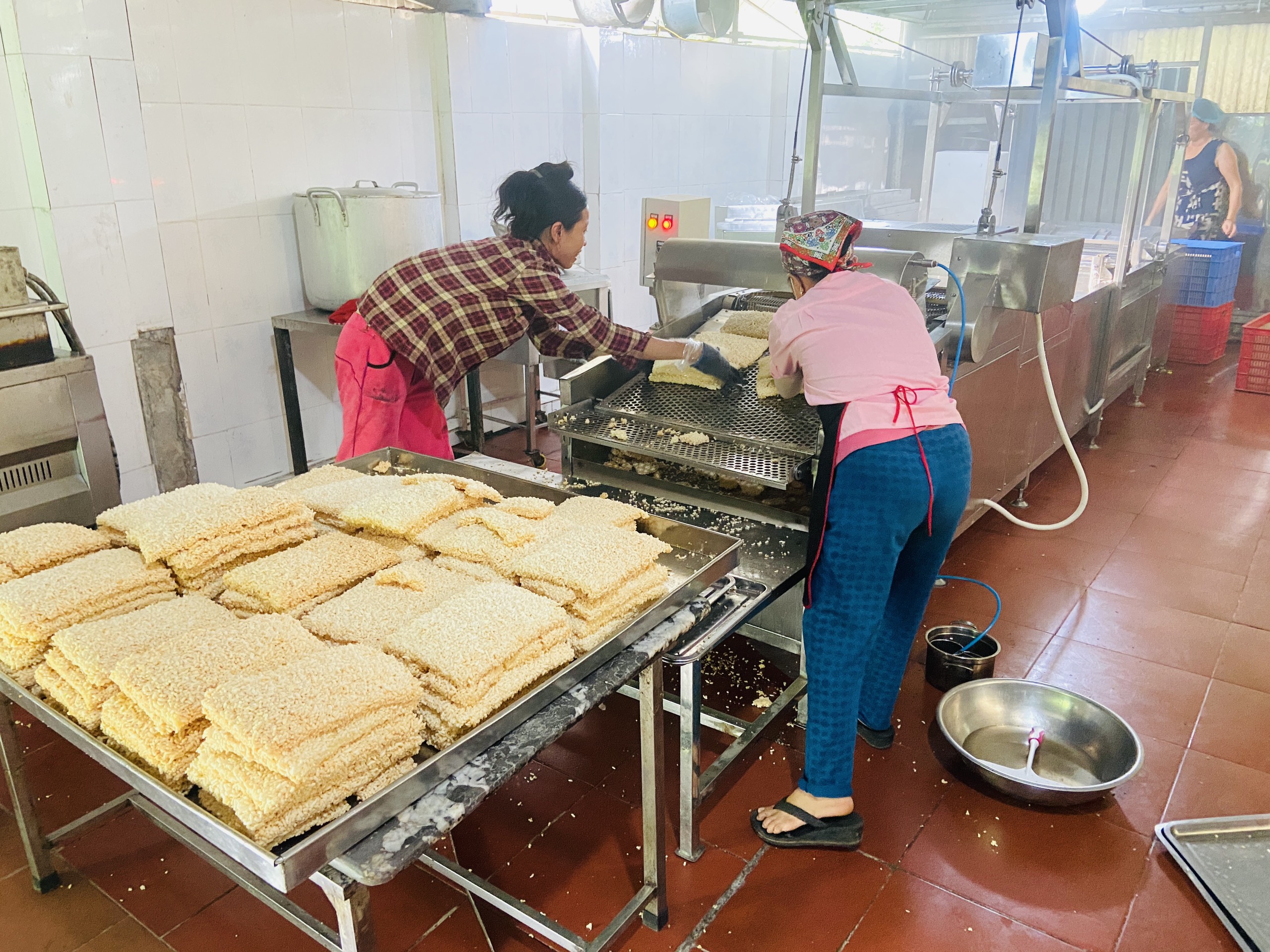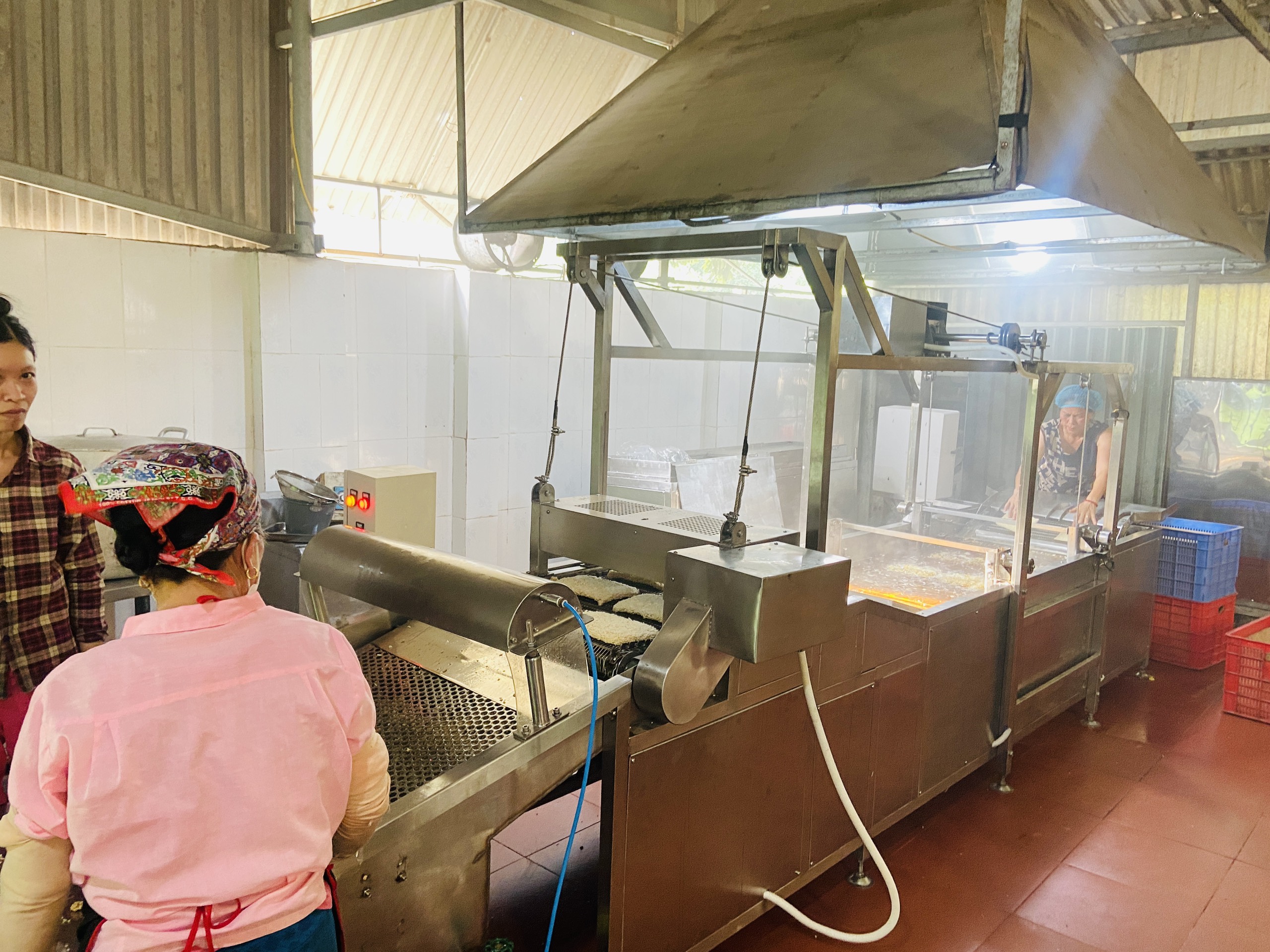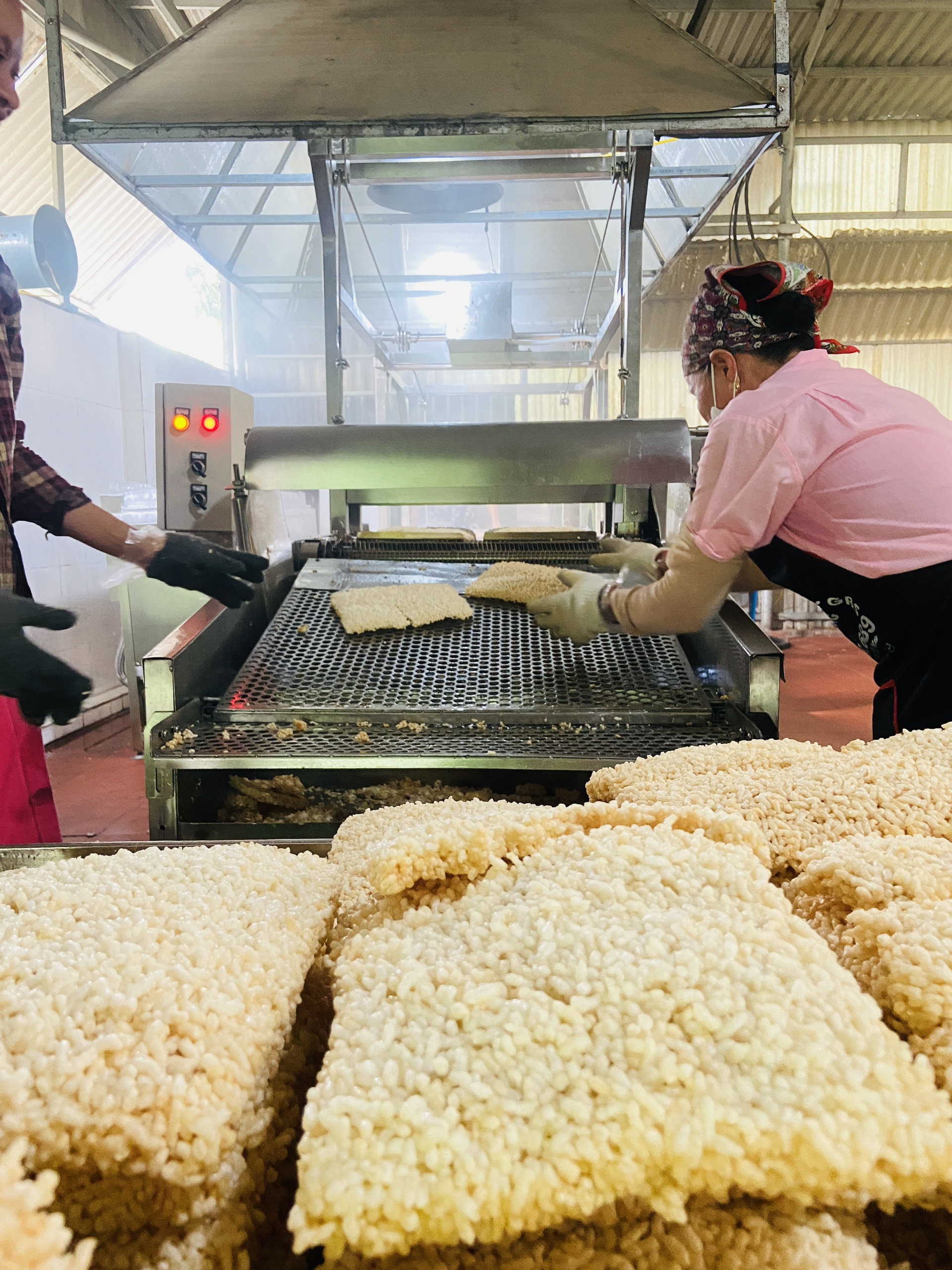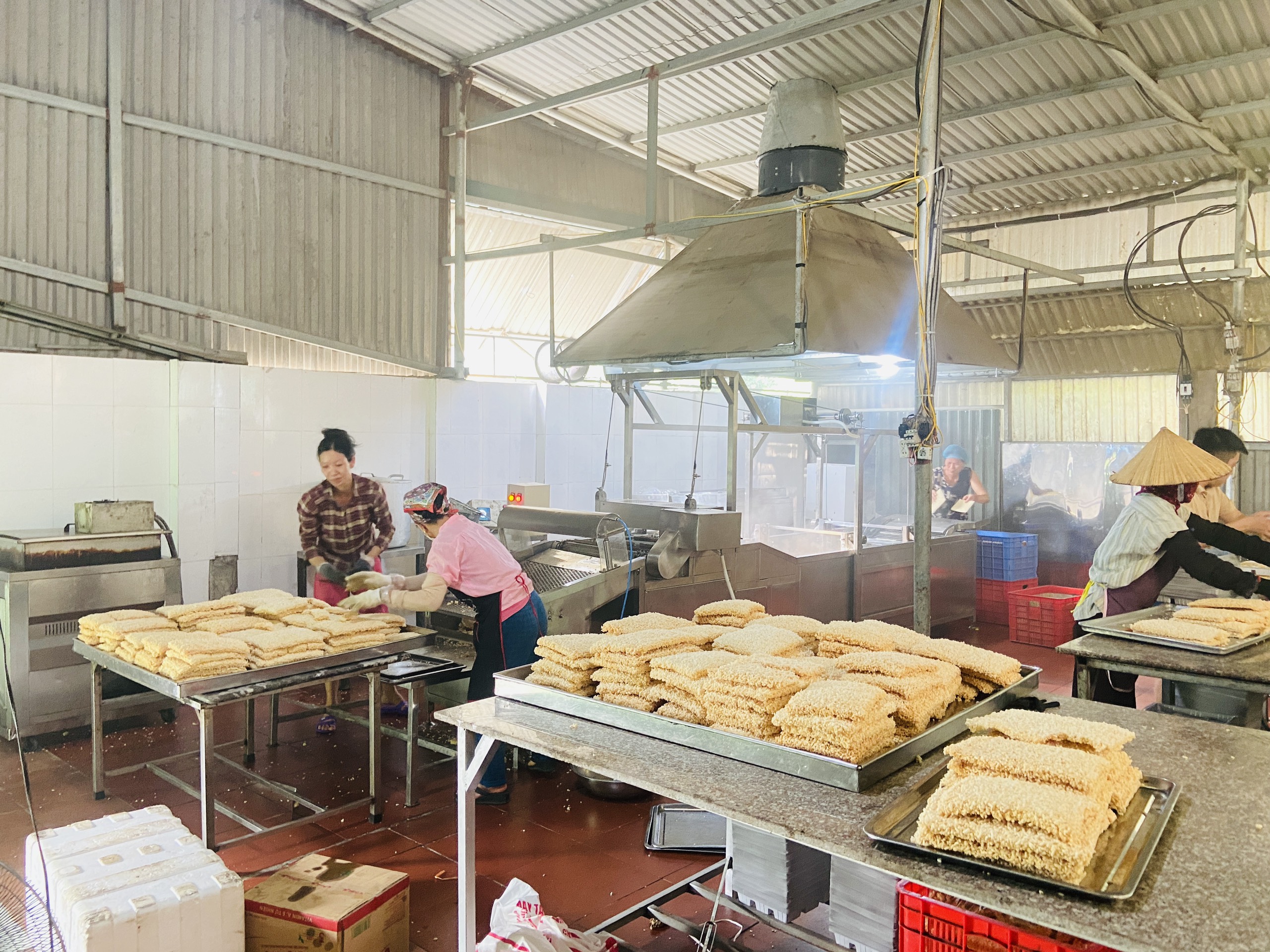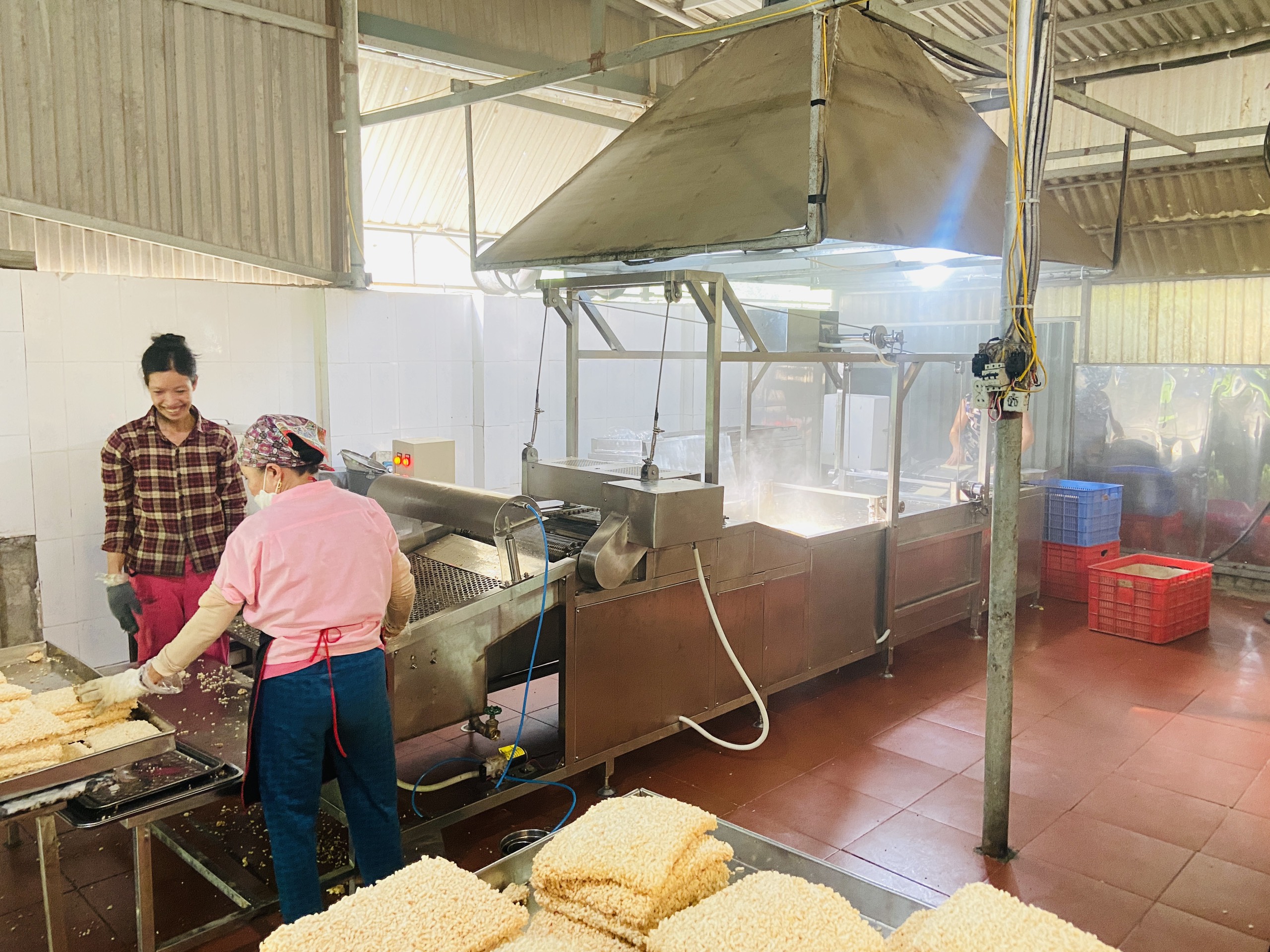 Xem thêm video: Máy chiên cơm cháy Tech Garden. 
Video of frying scorched rice machine
Watch more videos: Tech Garden scorched rice fryer. 
The machine is manufactured and distributed by Tech Garden Company nationwide.
Contact 0935911775 – Th.s Tran Trinh for advice.