Automatic Frying Scorched Rice Machine
Usage: frying scorched rice machine in large quantity.
Capacity: 3 kg/batch (20-30s/batch) (FSR3), 6 kg/batch (FSR6), 10 kg/batch (FSR10),…and made to order.
Material: 304 stainless steel
Thông tin sản phẩm
– Scorched rice is one of the famous culinary specialties that is most popular among young people today, processing facilities demand a large number of products every day, manual labor is replaced by automated machinery, it helps to achieve optimal productivity, save labor, and the time that the product produces is guaranteed to be of high quality, crisp, and beautiful. Tech Garden has researched, designed and manufactured an Automatic Frying Scorched Rice Machine. Automatic Frying Scorched Rice Machine is a convenient option.
-The scorched rice machine automatically lifts/lowers, combined with the hot oil residue filter to increase the ability to use oil to remove burnt debris, spices, food debris,…
– Capacity: 3 kg/batch (20-30s/batch) (FSR3), 6 kg/batch (FSR6), 10 kg/batch (FSR10),…and made to order.
– The whole machine is made of 304 stainless steel, which is durable, beautiful, shiny, non-corrosive, quickly resistant to the environment, especially very safe when in direct contact with food.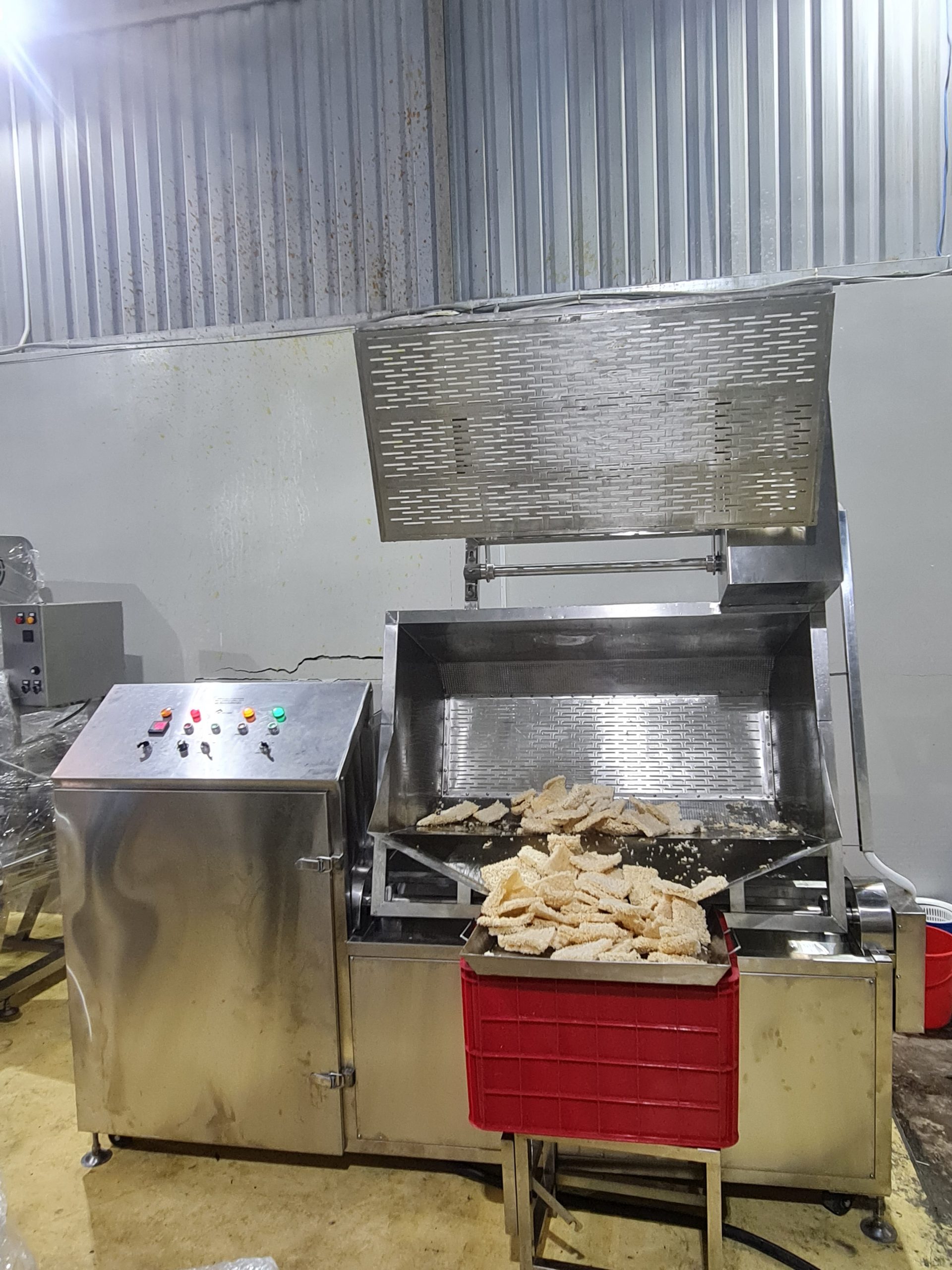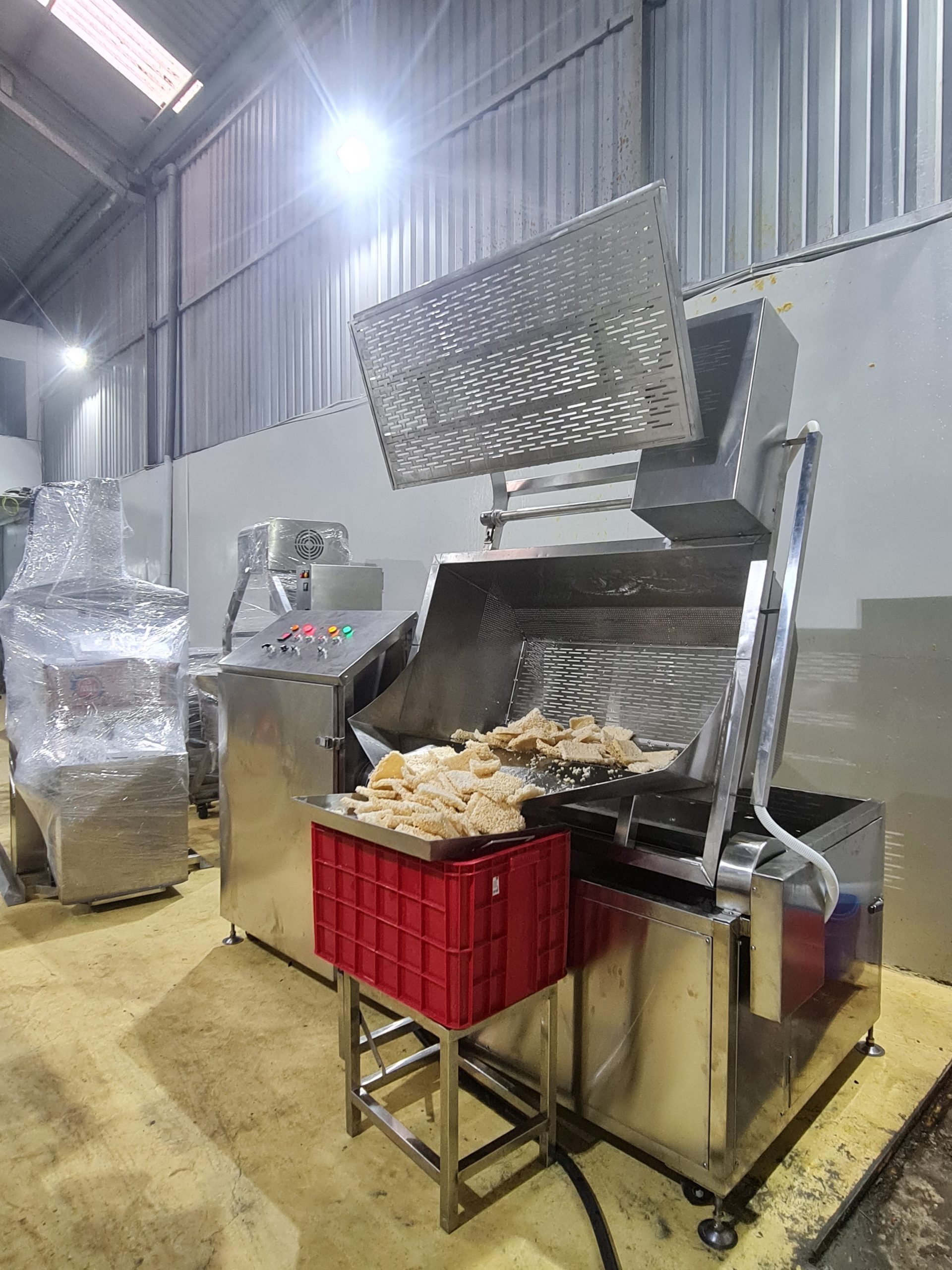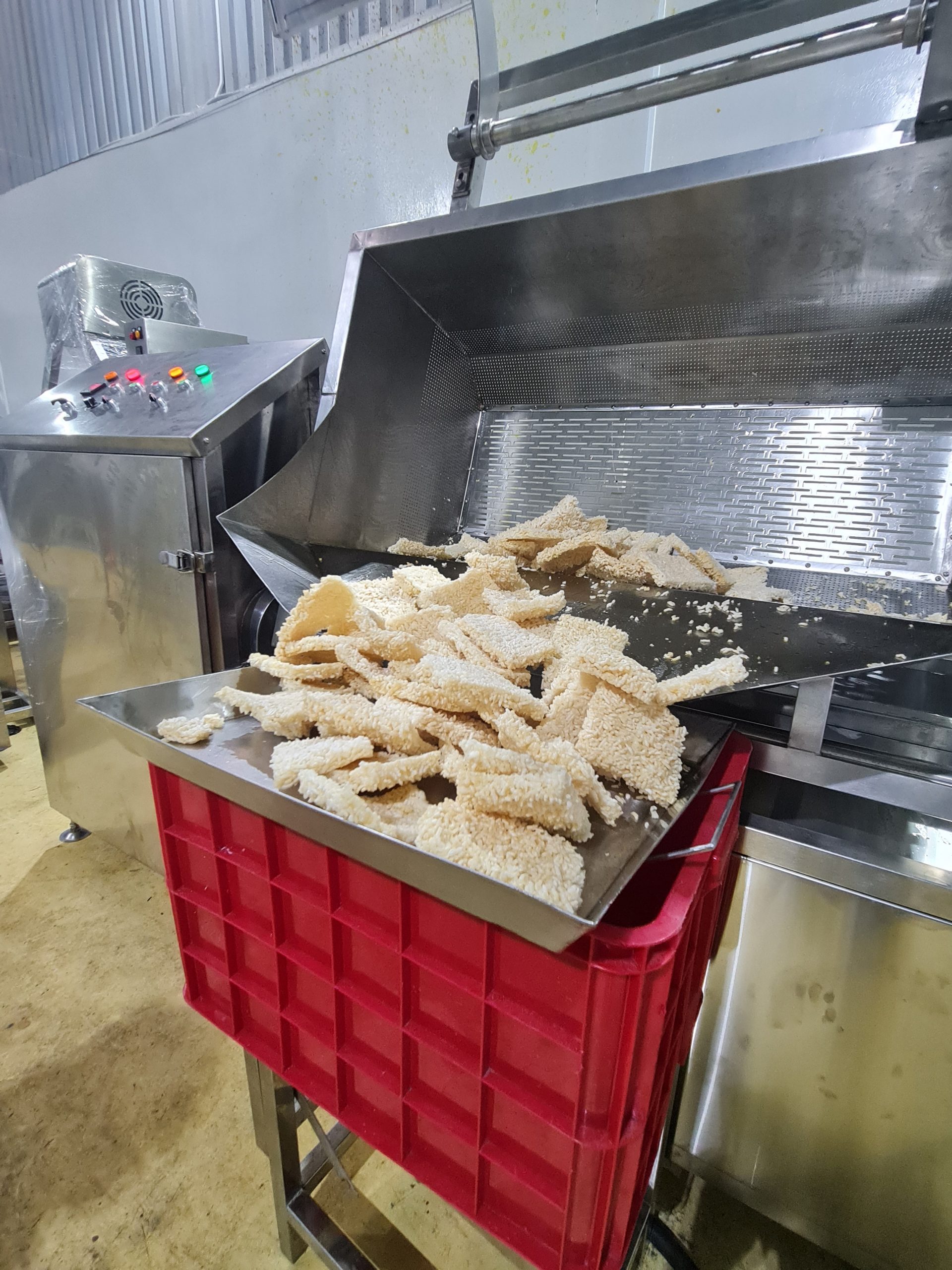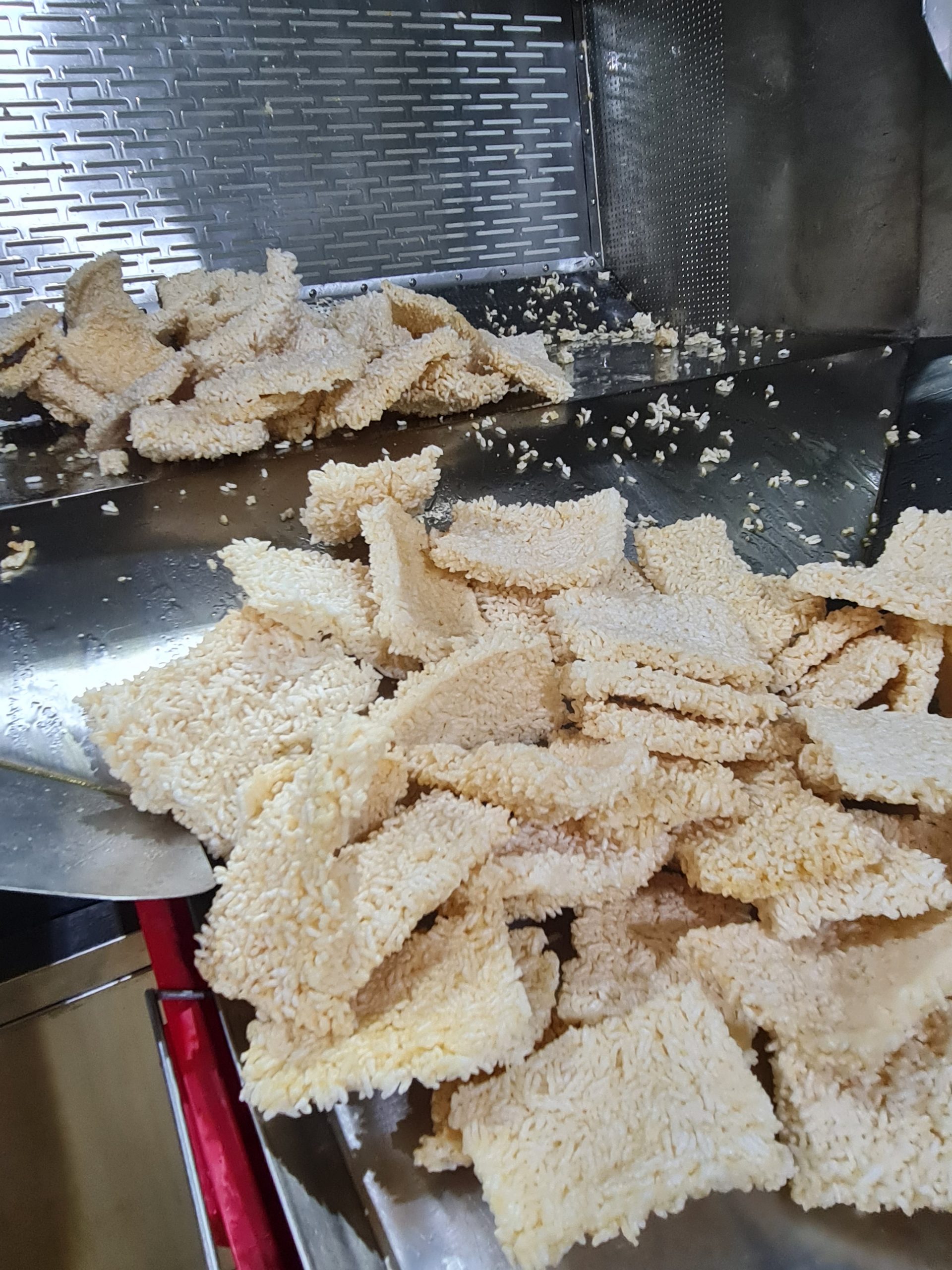 Video: Frying scorched rice machine
The machine is manufactured and distributed by Tech Garden Company nationwide.
Contact 0935911775 – Th.s Tran Trinh for advice.