Automatic Garlic, Onion Peeling Machine
Uses: can peel all kinds of onions, garlic, roasted peanuts, roasted seeds, …
Classification: automatic garlic peeling machine 100kg/h (PMT100), automatic garlic peeling machine 200kg/h (PMT200), automatic garlic peeling machine 2 parallel tubes 400kg/h (PMT400),…can be designed and manufactured according to customer requirements.
Thông tin sản phẩm
– Tech Garden's Automatic Garlic, Onion Peeling Machine according to the principle of centrifugal air shooting, it is necessary to use an air compressor to generate a strong air flow to create pressure for the machine to peel naturally with high productivity, convenience, and save time, labor, cost for customers, simple operation, make the material preparation process easy.
– Tech Garden has constantly improved the onion and garlic peeling machine. Until today, we are proud to have created a product that is superior to all machines on the market:
+ Peeling all kinds of garlic: Chinese Garlic, Viet Nam Garlic, Ly Son Garlic, Hanoi Stone Garlic,…
+ All kinds of onions: Purple Onion, China, Hanoi, Allium cepa var. aggregatum,…
– The machine can peel tubers of different sizes, peeled clean from 90-99% depending on the type of onion, garlic after peeling the tuber is still intact, dry, not crushed (Stamping is less than 5%) or spoilage, limiting microbial invasion will preserve tubers for longer, ensuring food safety.
Material:
304 stainless steel is durable, beautiful, shiny, non-corrosive, resistant to the environment, especially very safe when in direct contact with food.
Capacities:
20kg/h, 50kg/h, 200kg/h, 400kg/h…depending on customer requirements.
In addition, Tech Garden designs and manufactures machines according to customers' requirements.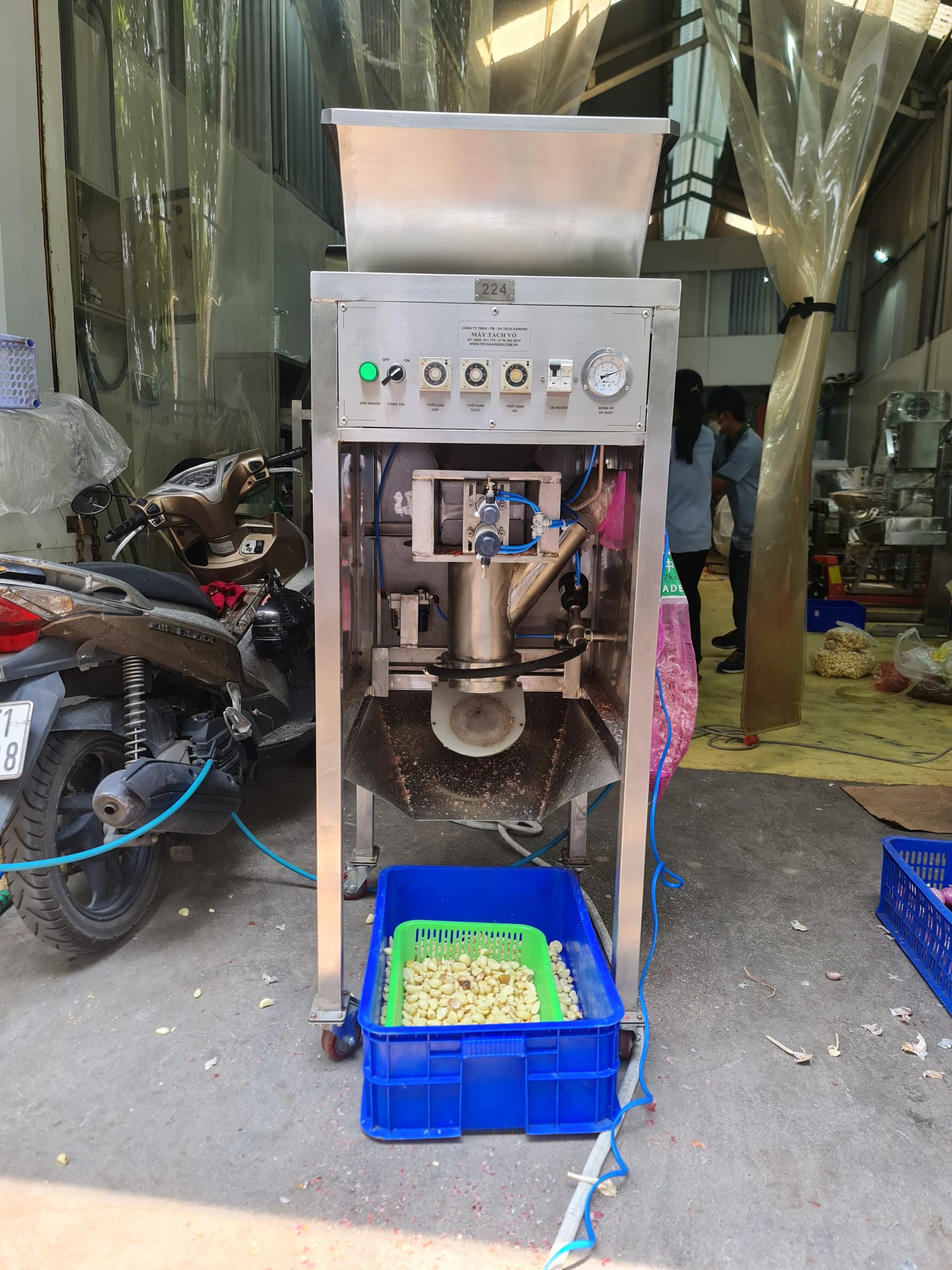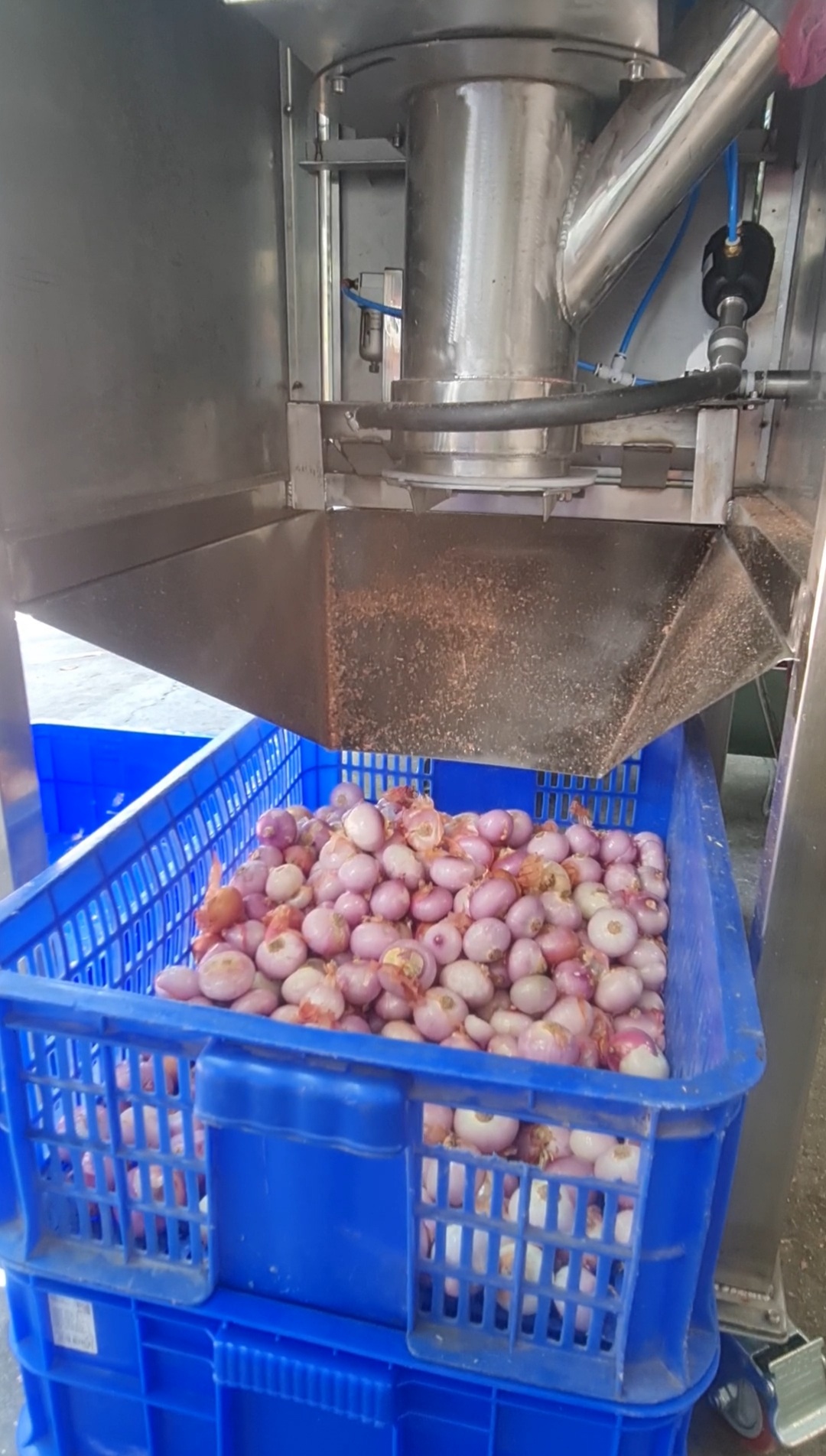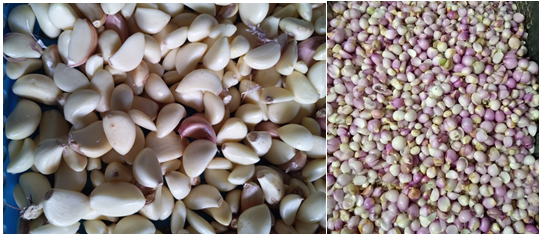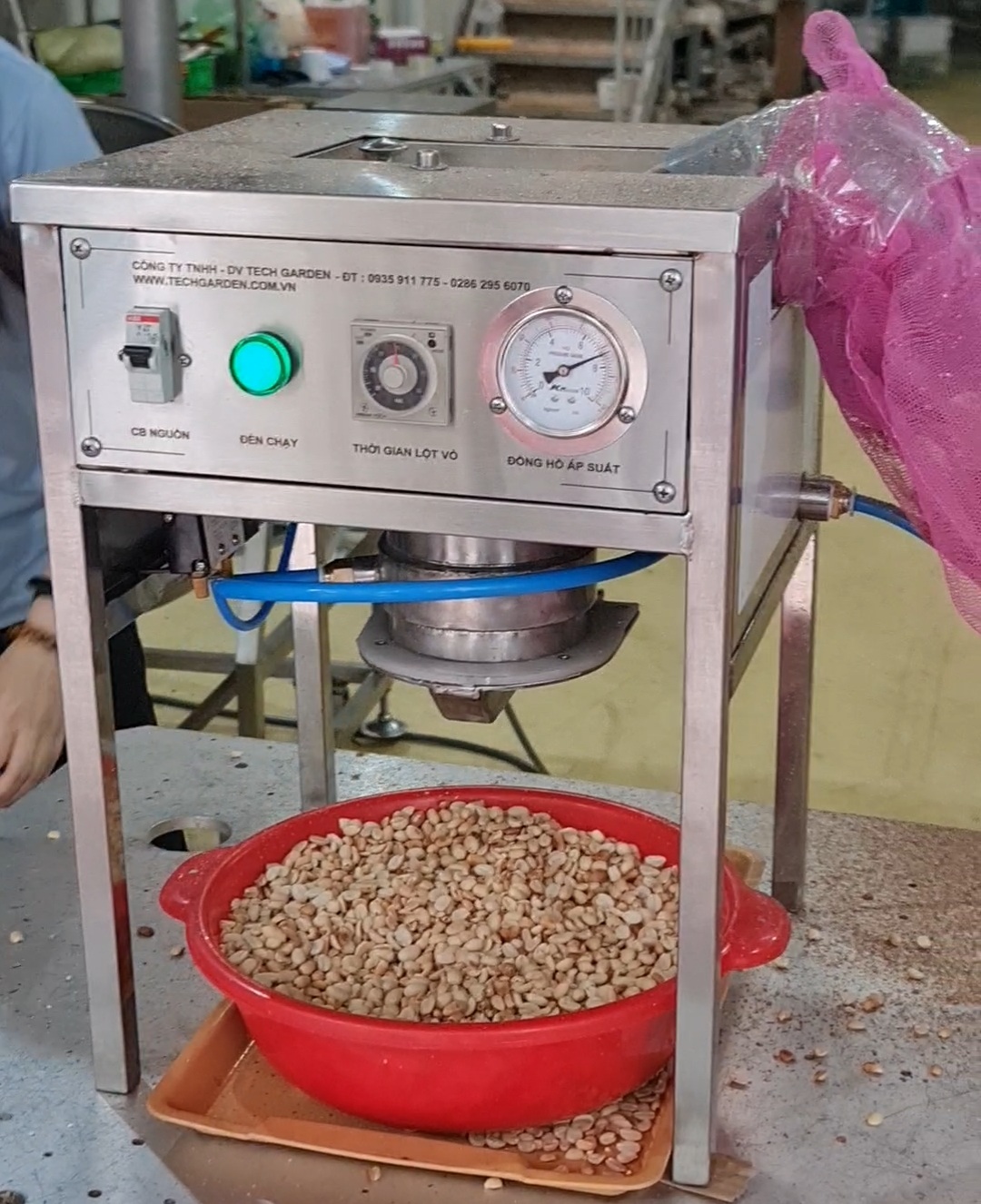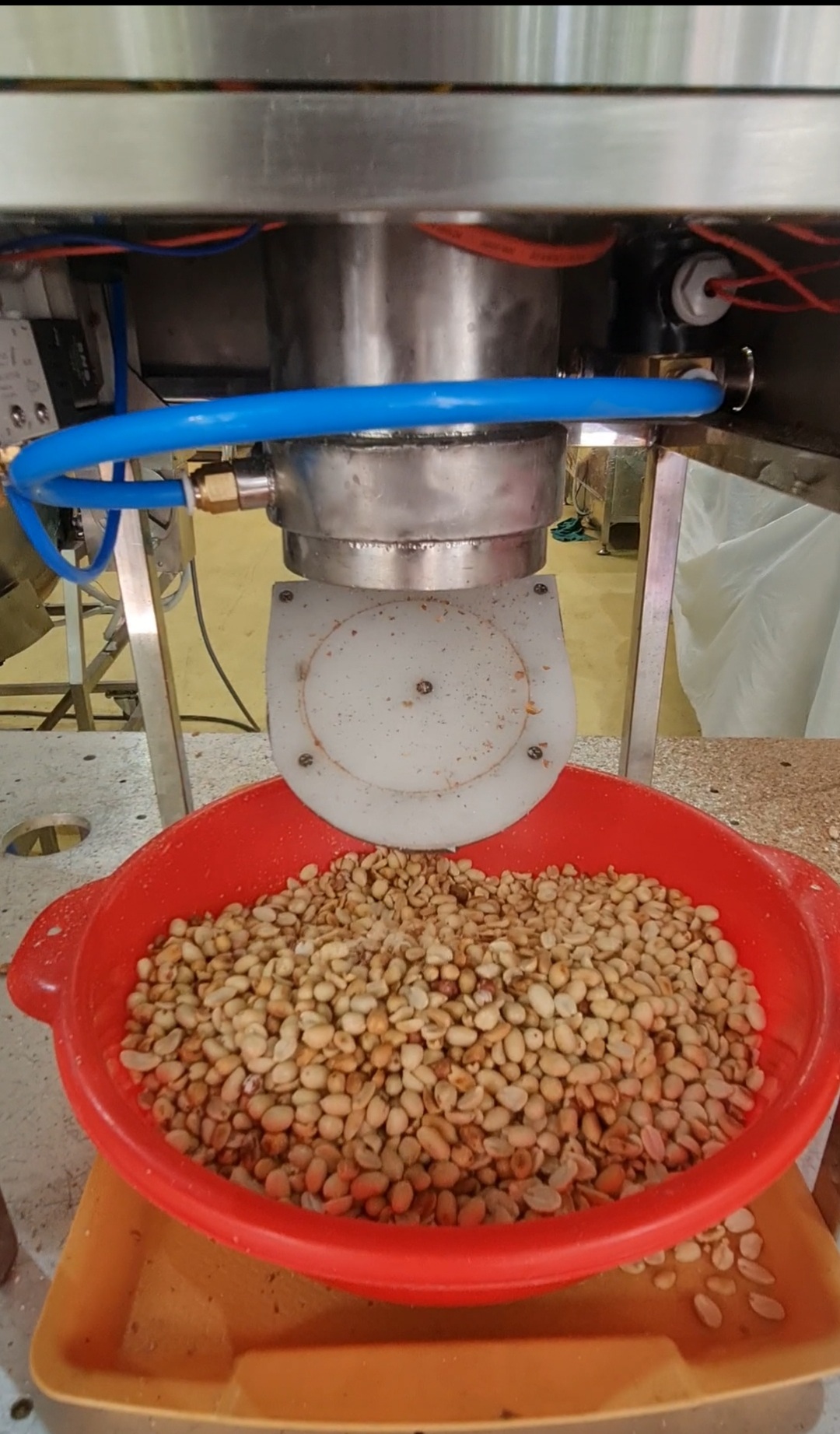 – Watch some more videos:
– Combined garlic and onion peeling line with a capacity of 300-400 kg/hour or as required by the customer
Watch the video Line of separating and peeling garlic
The machine is manufactured and distributed by Tech Garden Company nationwide.
Contact 0935911775 – Th.s Tran Trinh for advice.