Shrimp salt roasting machine
Capacity: 15 kg/batch (SSR15), 30 kg/batch (SSR30), 50 kg/batch (SSR50), 100 kg/batch (SSR100), 200 kg/batch (SSR200), 300 kg/batch (SSR300),…can be made according to customer's request.
Uses: used to roast shrimp salt, dried salt, Tay Ninh salt, salted shredded pork,…
Thông tin sản phẩm
– Shrimp salt is currently a very popular seasoning for all ages, with the need to produce in large quantities while still saving time and effort, the product quality is not lumpy. Tech Garden produces Shrimp Salt Roasting Machine used to roast shrimp salt, dried salt, chili salt, Tay Ninh salt, salted shredded pork,…
– The machine has the form of a pot, with a powerful stirring blade, rotates evenly and continuously,  can adjust the rotation speed of stirring blade , the machine roasts the salt mixture from mixing to dry, satisfactory. The machine uses electricity or gas depending on the needs of the customer.
– Material:
High-grade 304 stainless steel, not rust, durable
Good resistance to the environment, doesn't affect food quality
Ensuring food safety and hygiene.
– Capacity: 15 kg/batch (SSR15), 30 kg/batch (SSR30), 50 kg/batch (SSR50), 100 kg/batch (SSR100), 200 kg/batch (SSR200), 300 kg/batch (SSR300)…
– The company supports the technique of roasting salt to reach 50-70%.
In addition, Tech Garden designs and manufactures machines according to customers' requirements.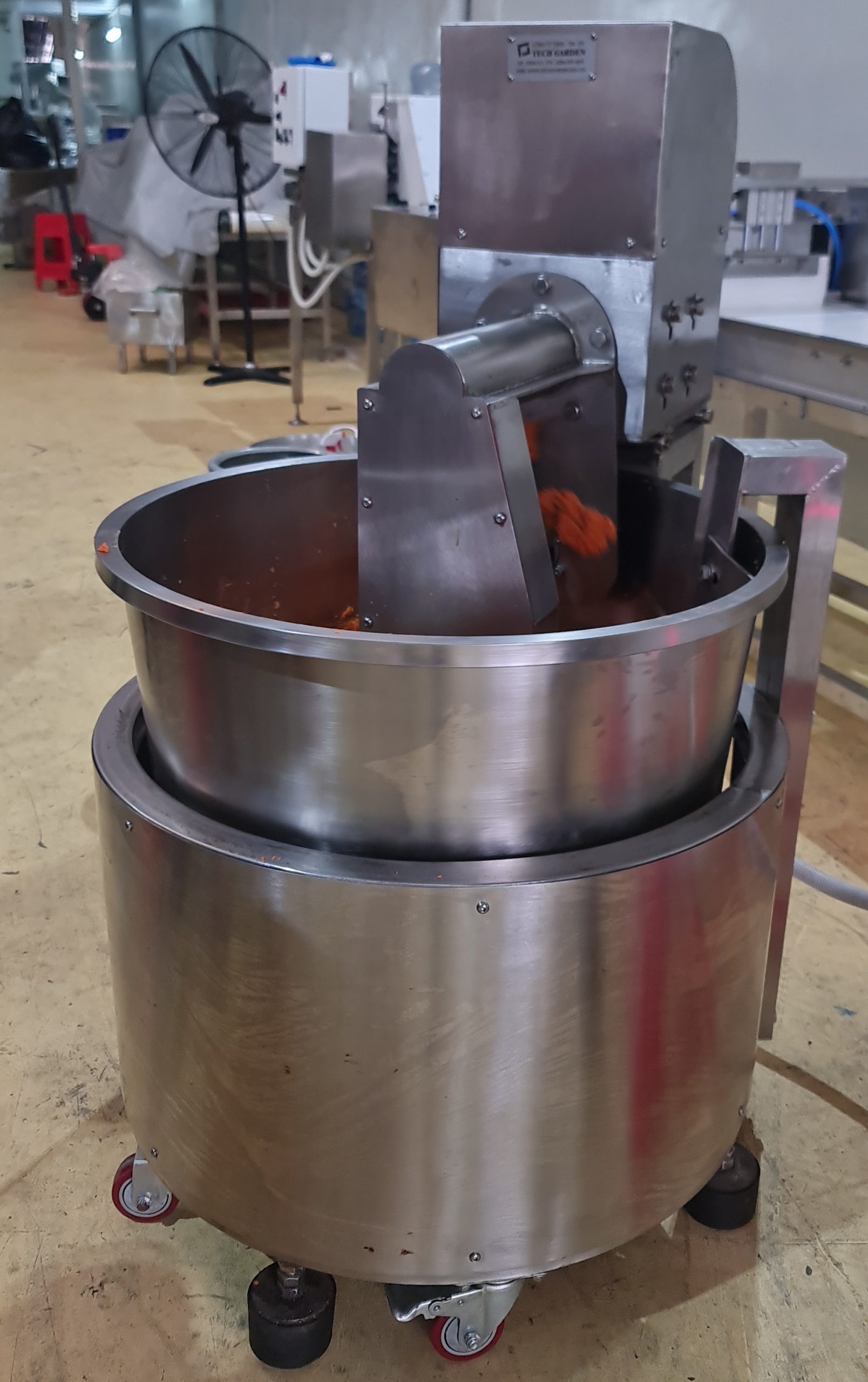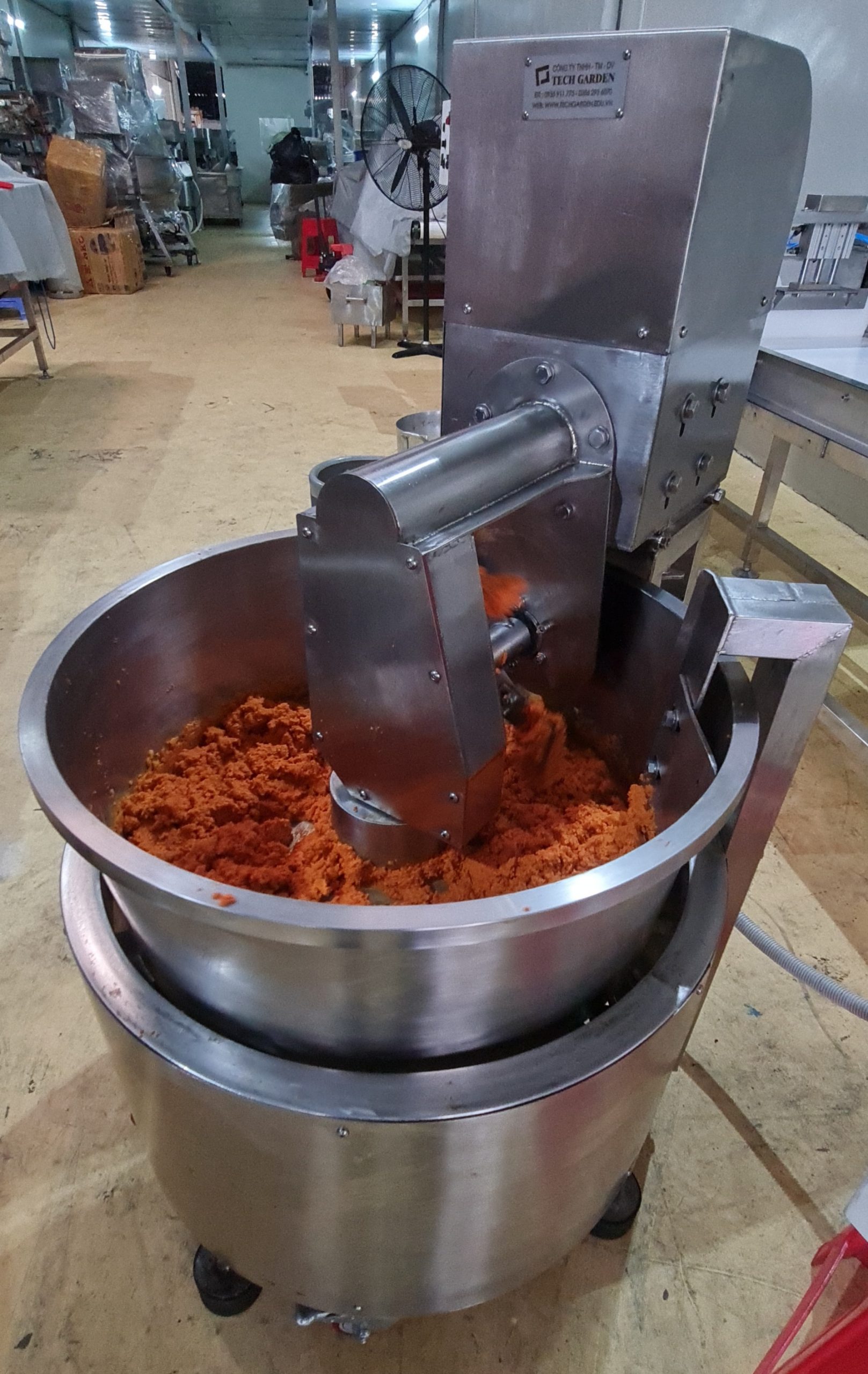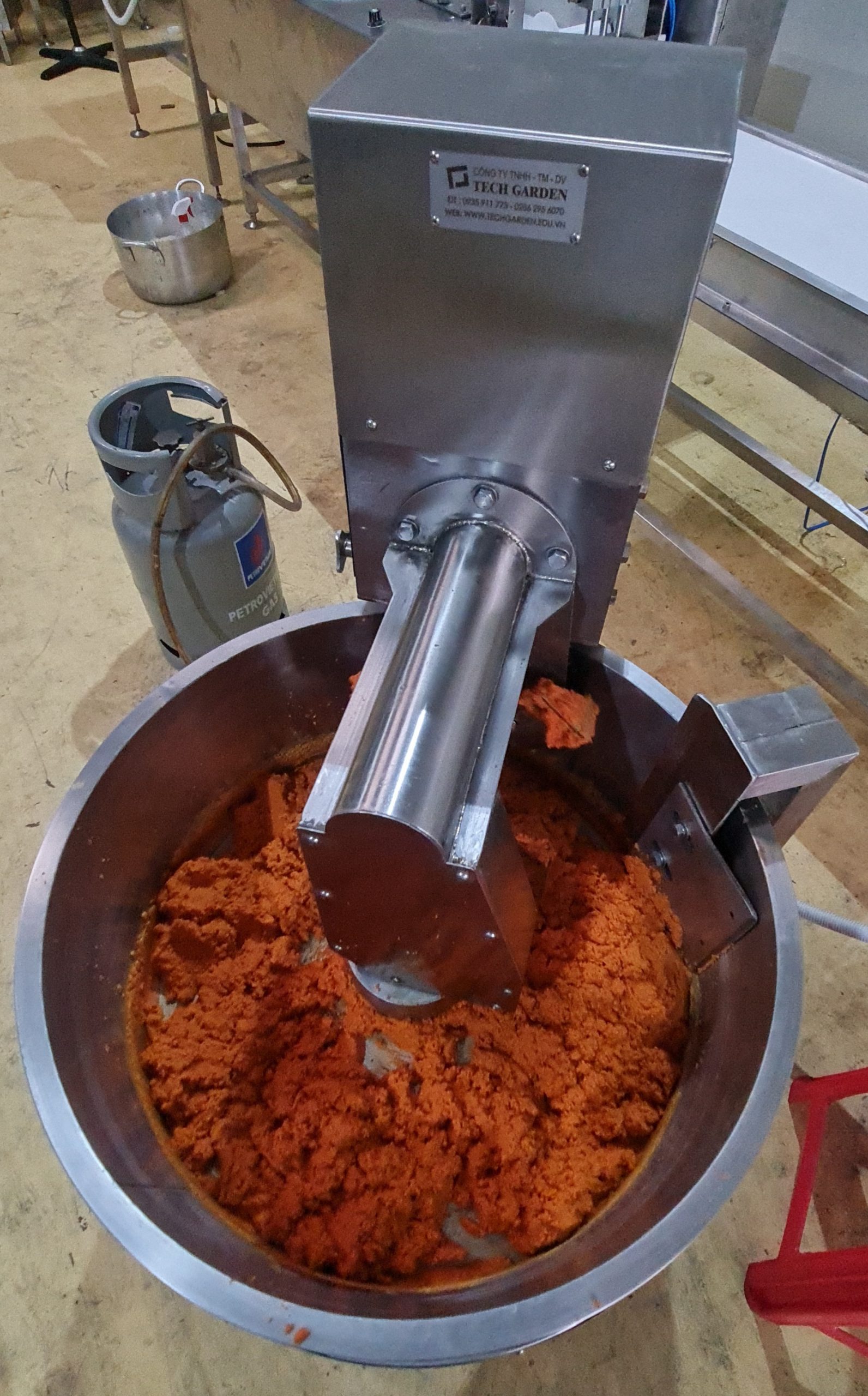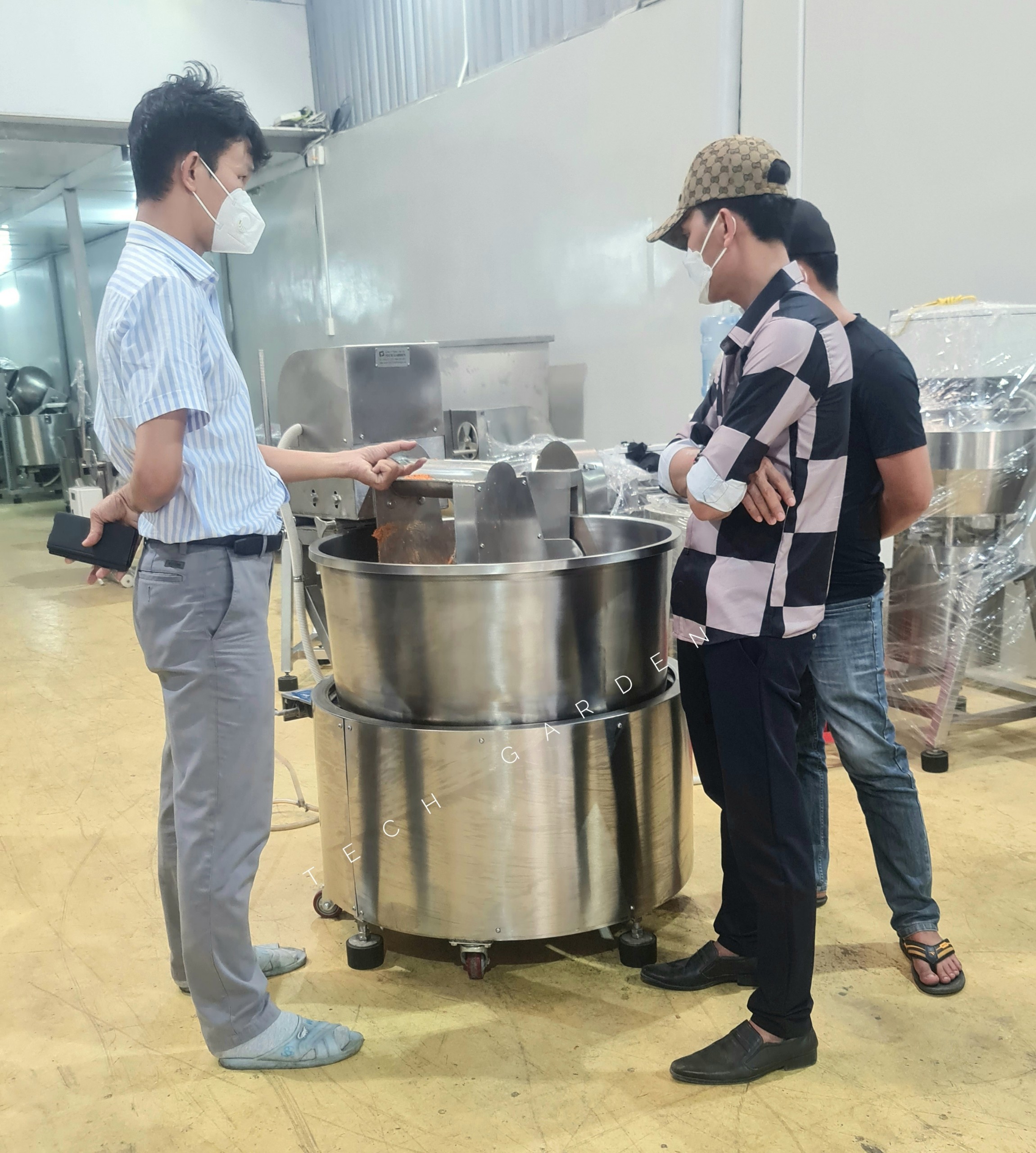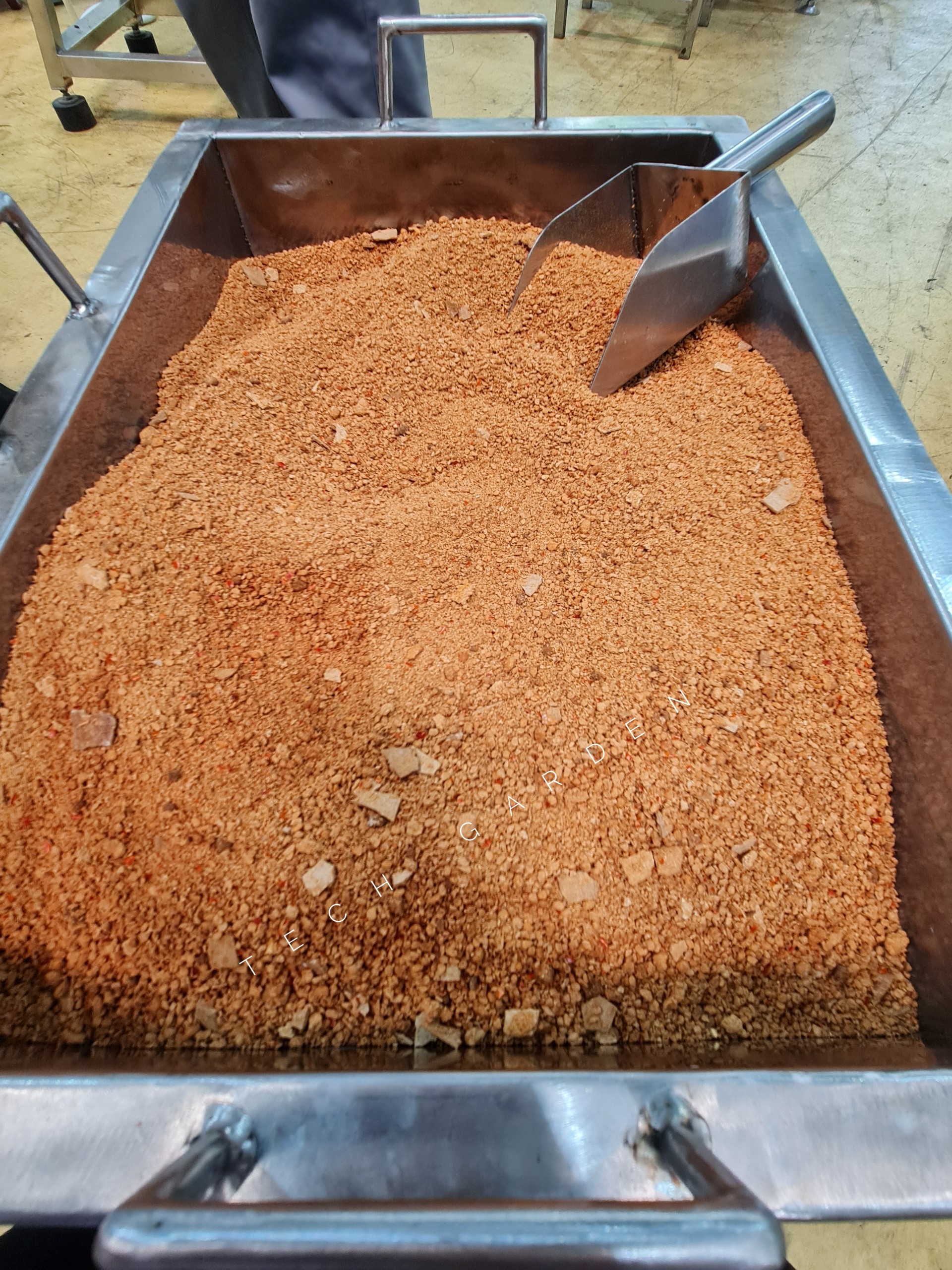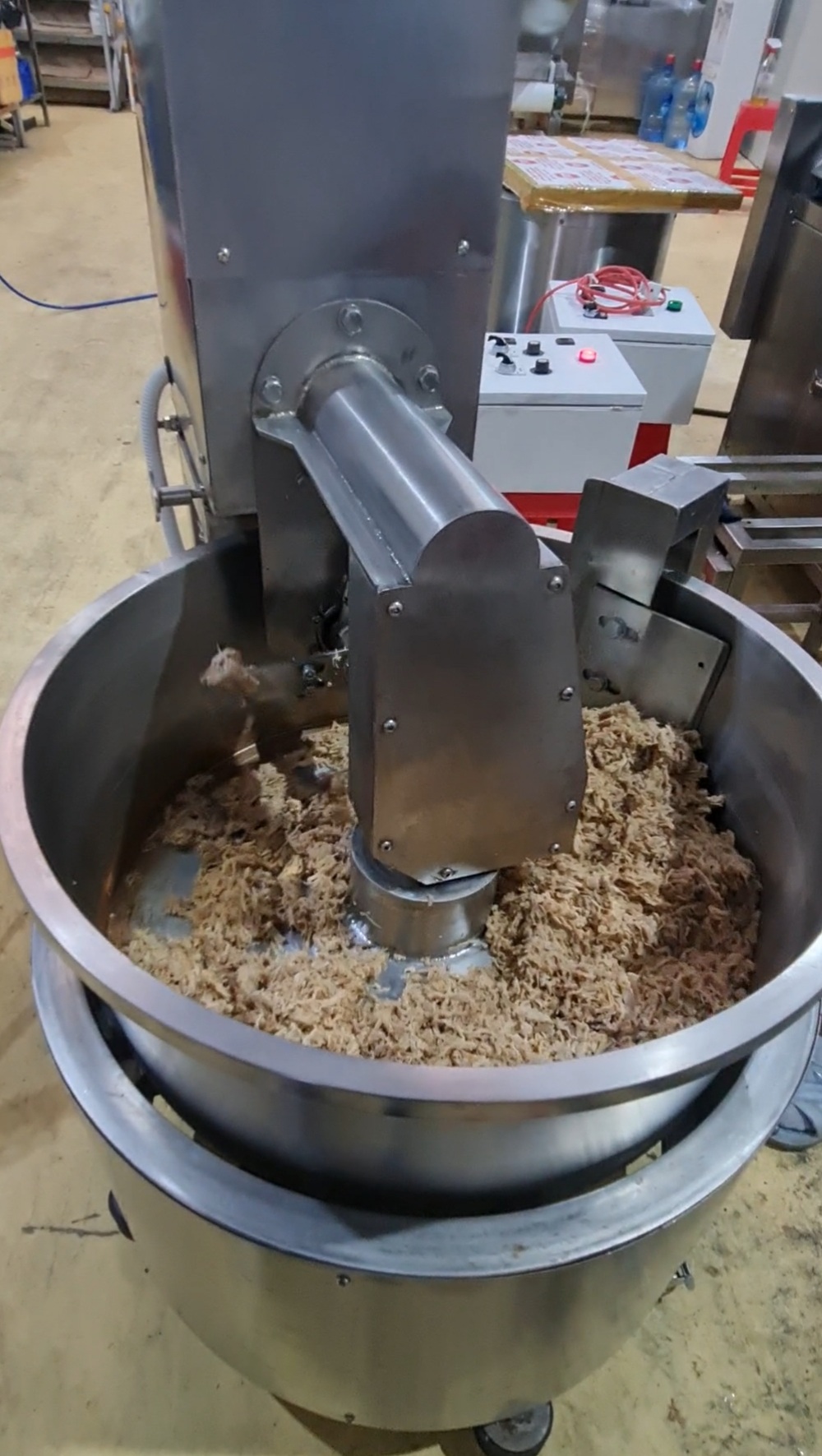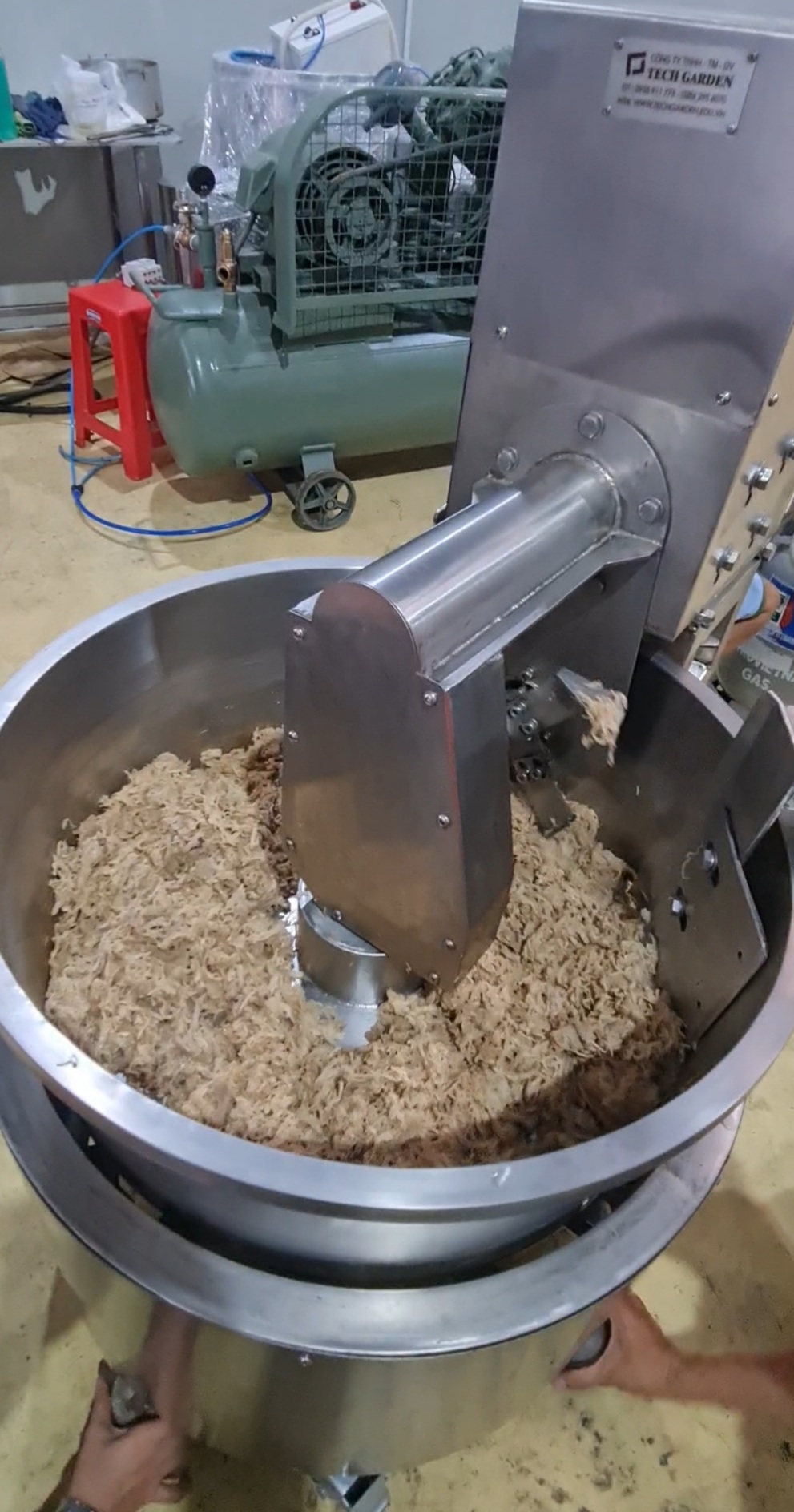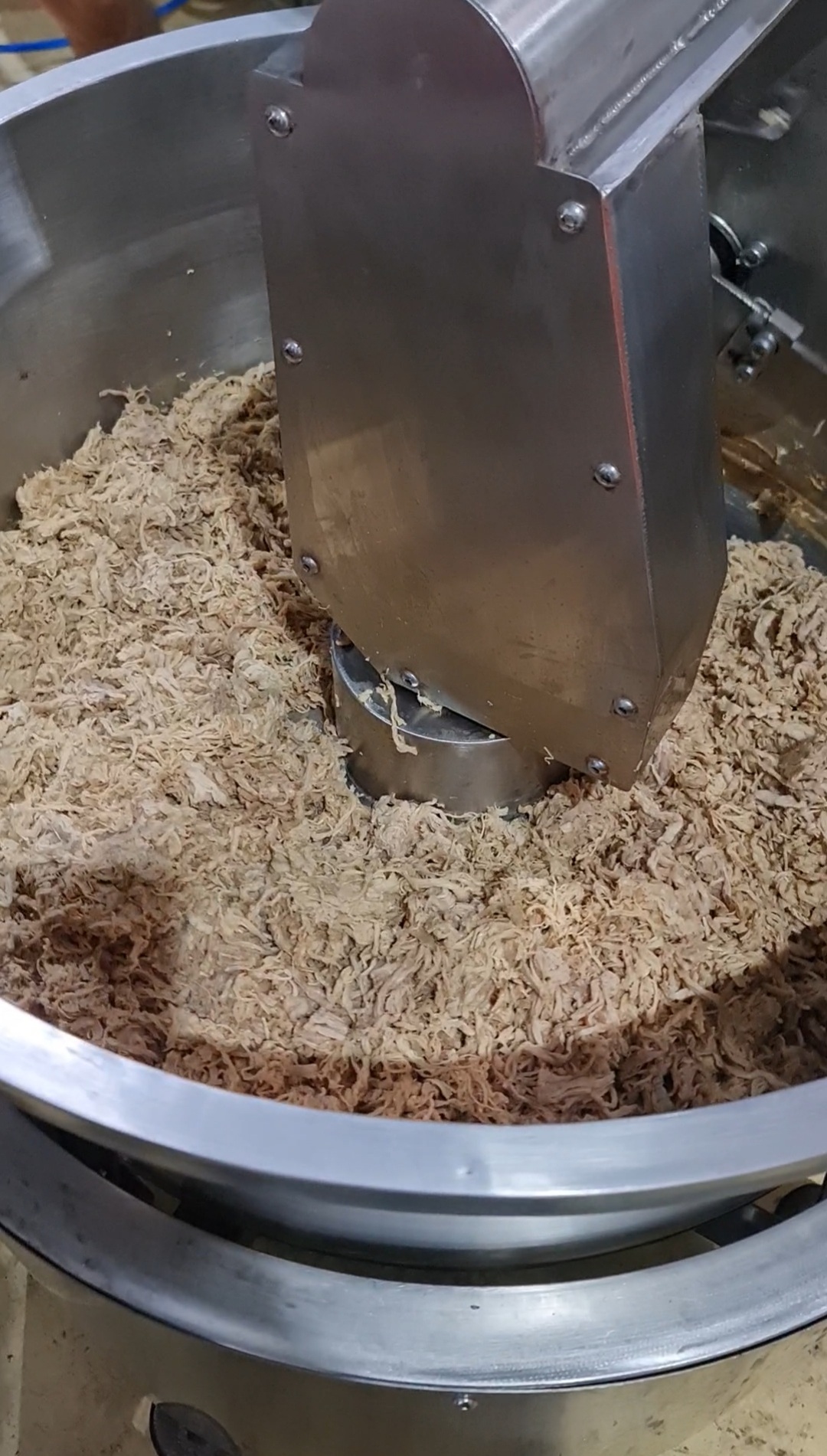 Watch more videos of Salt roasting machine at the factory
Watch some more videos: link 1 , Link 2 , Link 3 , Roaster 50kg/batch .
The machine is manufactured and distributed by Tech Garden Company nationwide.
Contact 0935911775 – Mr.Trinh for advice.