Waterfall chicken frying machine
Uses:Waterfall fried: chicken, fish, pork, duck, … other foods.
Capacity: 5 portion/batch, 10 portion/batch, 20 portion/batch,…and made to order.
Thông tin sản phẩm
– Meet the market demand for machines that support people maximum and automation. Limit human effort as well as save manpower, money and time. With that motto, we always learn to produce a variety of machines to serve people, especially agricultural products and food processing. Tech Garden Center would like to introduce products: Waterfall chicken frying machine for use for deep frying: chicken, fish, pork, duck, .. other foods.
– Power consumption: 5kw-10kw depending on the power source 1 phase or 3 phase.
– Frying time: Fresh chicken 10 minutes/batch.
– There is a pump that sucks oil from the bottom to the top, then the oil will fall into the material tray with many small holes. At this point, the oil will follow those small holes and fall back to the oil tank. The meat skewers rotate automatically to help the skin become crispy and golden, the chicken is evenly cooked, soft, keeping moisture from drying out.
– Capacity: 5 portion/batch (WCF5), 10 portion/batch (WCF10), 20 portion/batch (WCF20)… and produced according to order.
In addition, Tech Garden designs and manufactures machines according to customers' requirements.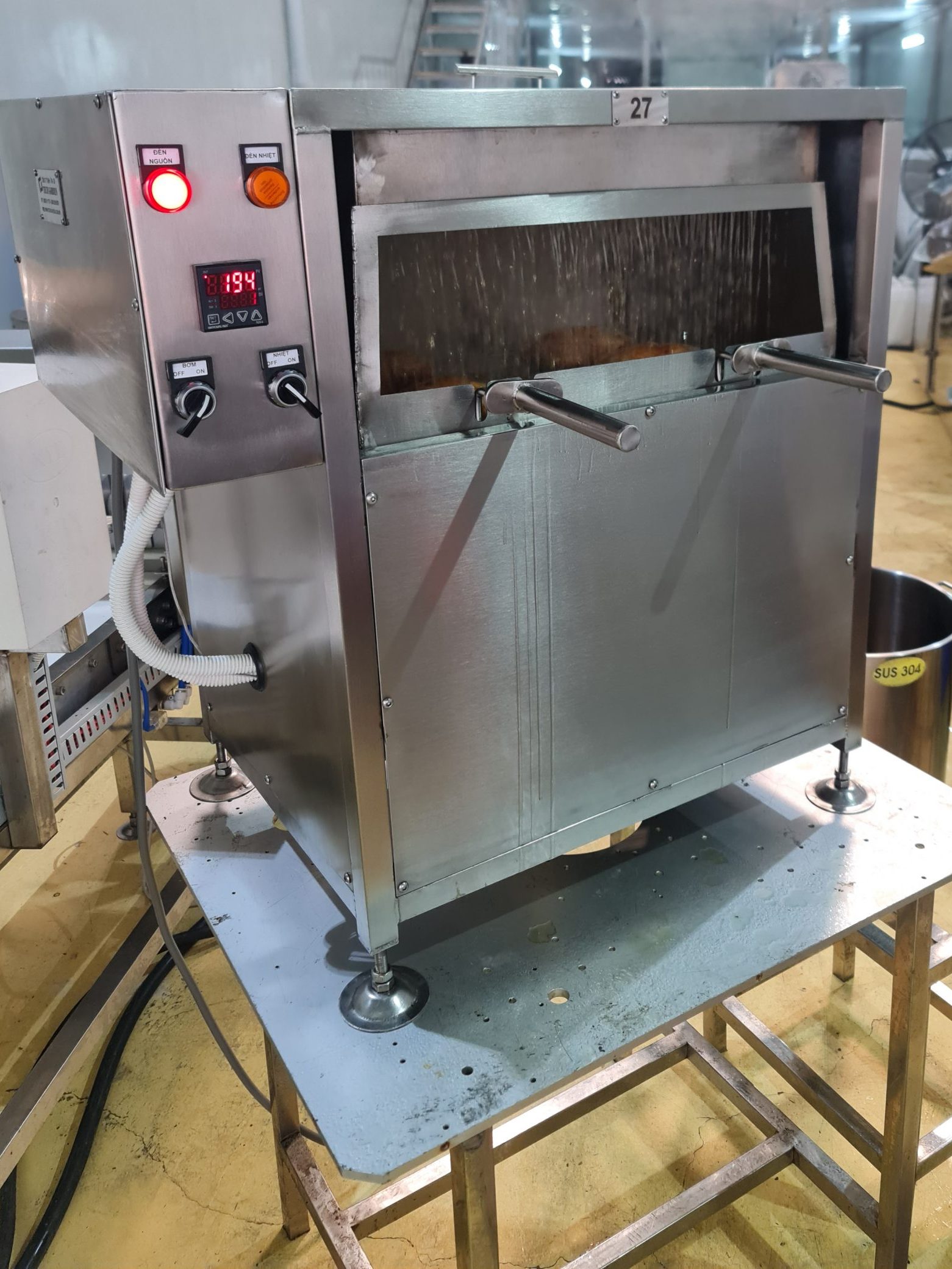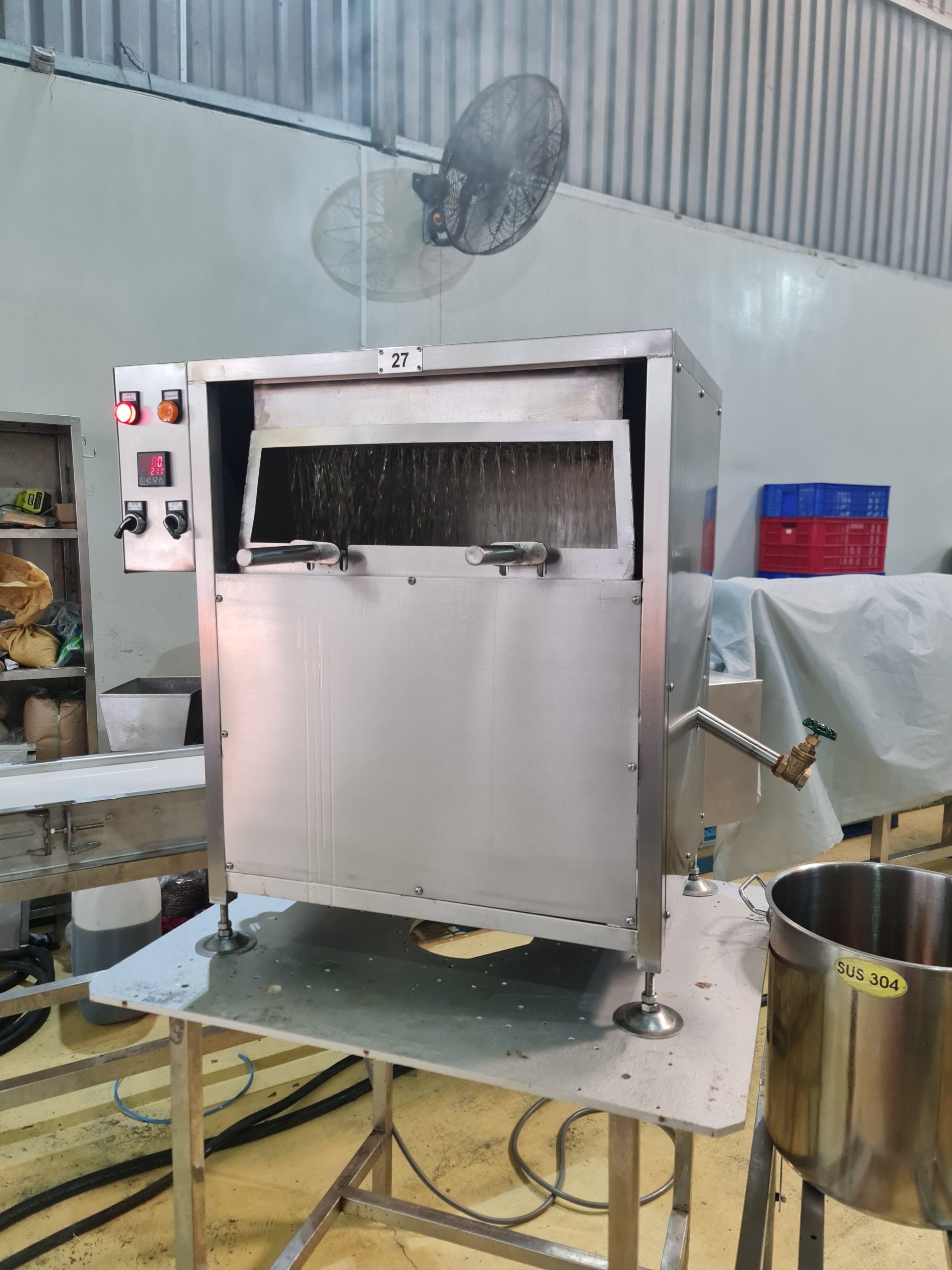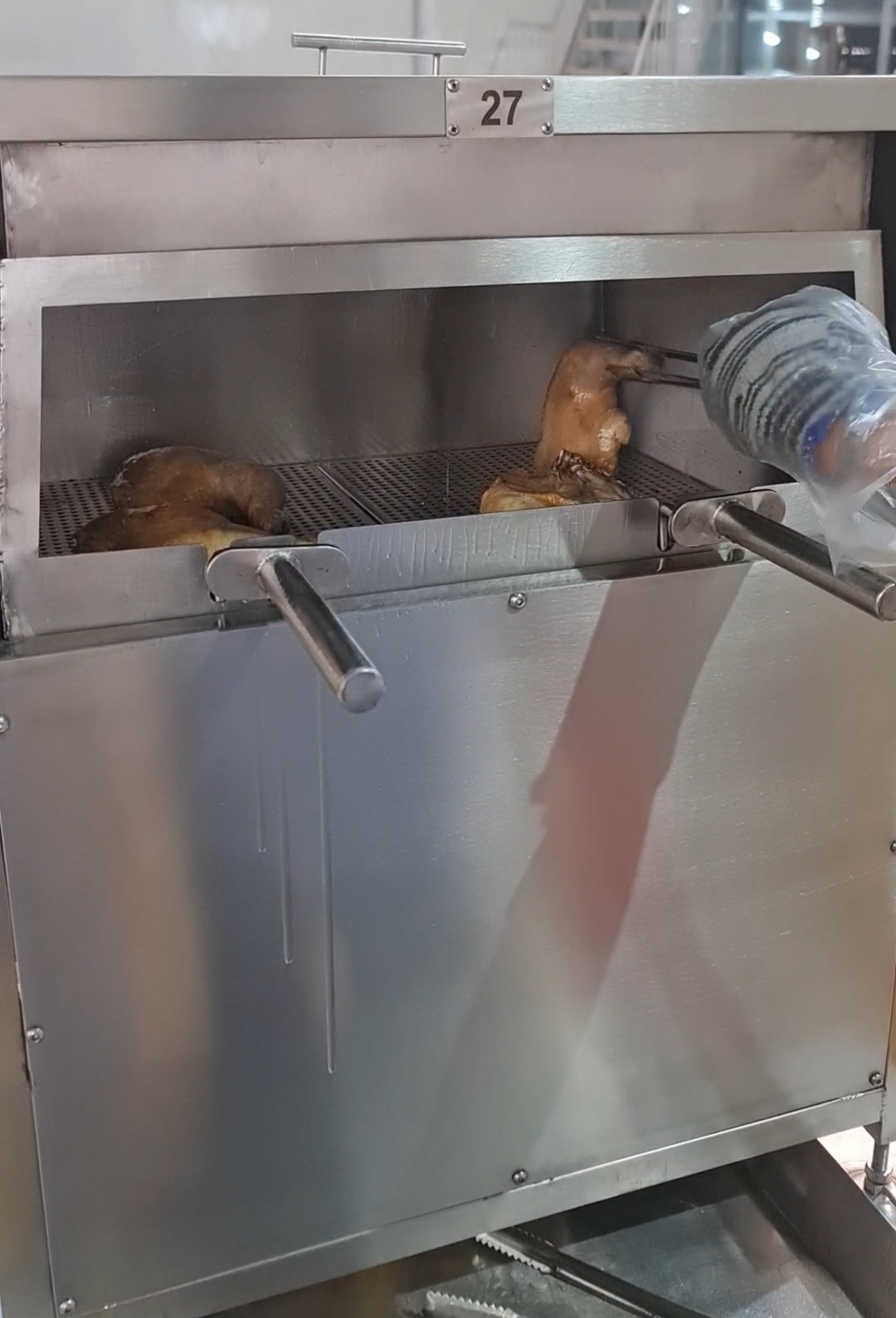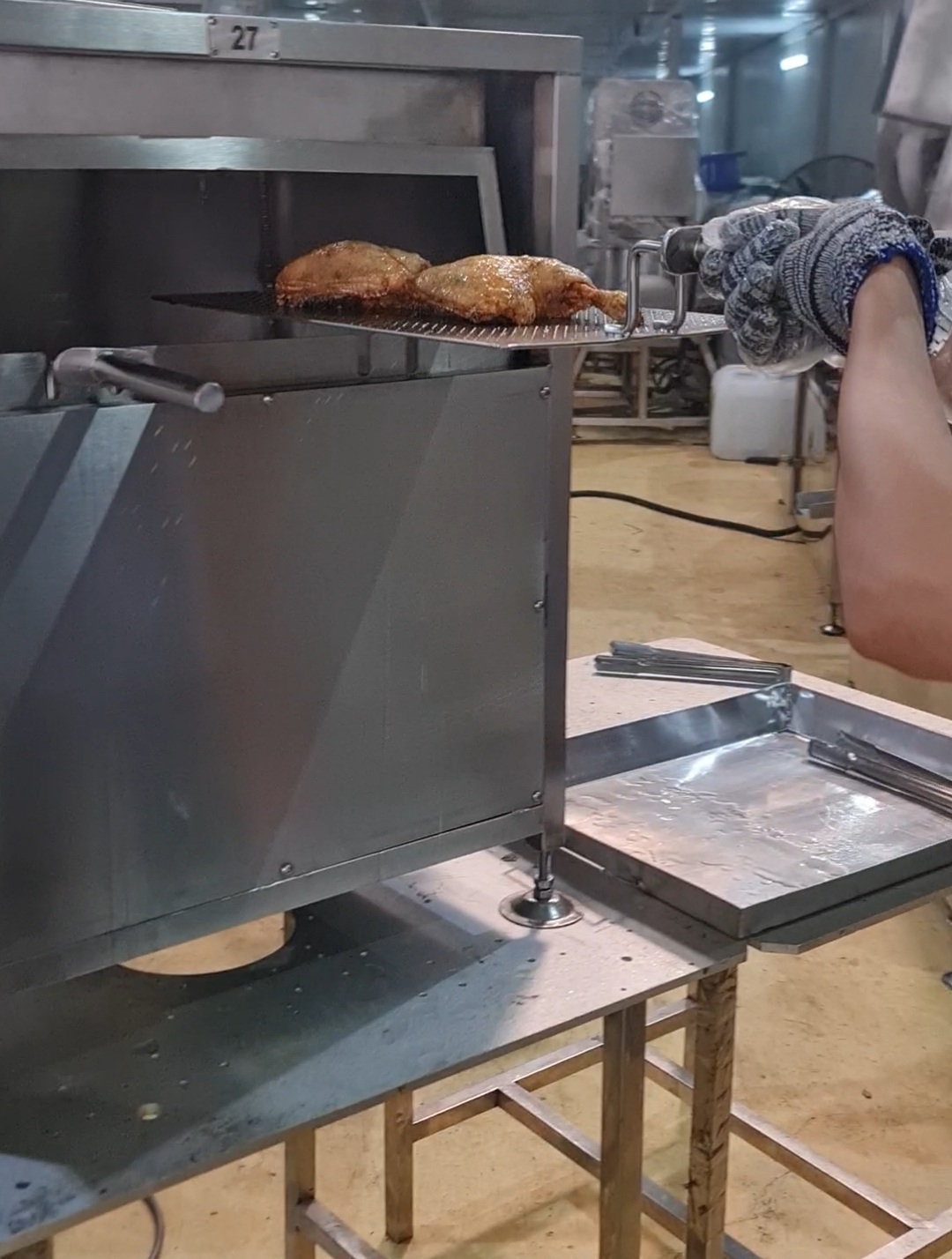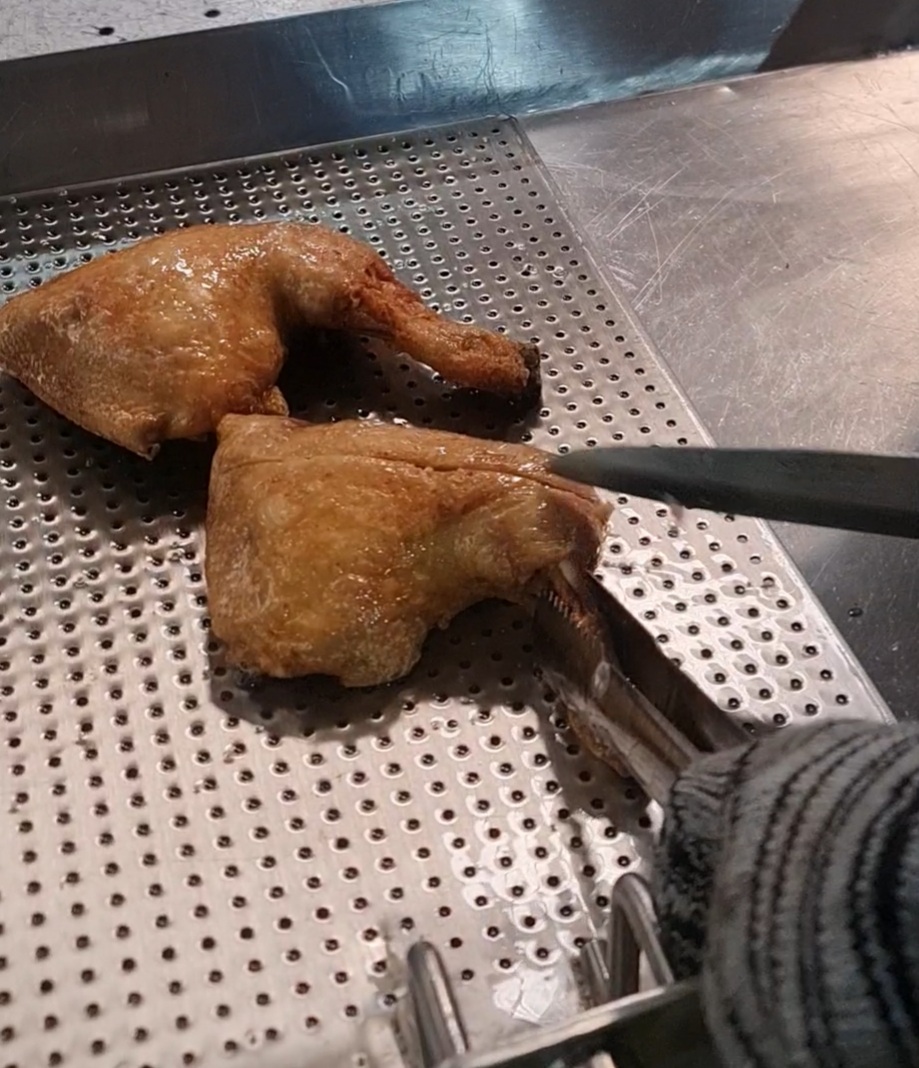 SOME VIDEOS OF DELIVERY TO CUSTOMERS
Wacth more videos:  delivery of waterfall chicken frying machine in Tan Phu District
Watch more videos:  waterfall chicken frying machines in Hanoi
Watch more videos Gas-powered waterfall chicken frying machine
Watch video: waterfall pork frying machine,waterfall frying machine
The machine is manufactured and distributed by Tech Garden Company nationwide.
Contact

 0935911775 

– Th.s Tran Trinh for advice.