Yarn Slicing Machine
Uses: used to slice tubers and fruits such as potatoes, radishes, carrots, kohlrabi, cucumbers,…
Capacity: 100kg/h (JMT100), 200kg/h (JMT200), 300kg/h (JMT300)… and made to order.
Thông tin sản phẩm
– Meeting the market demand for machines that support people maximum and automate, limit human effort as well as save manpower, money and time. With that motto, we always learn and learn to produce a variety of machines to serve people, especially for agricultural products and food processing. Tech Garden Center would like to introduce products: Yarn Slicing Machine for cutting tubers and fruits such as potatoes, radishes, carrots, kohlrabi, cucumber,…
– Raw materials will be sliced ​​into fibers with fast cutting speed, the product is not crushed, the finished product is beautiful, ensuring food safety and hygiene with high productivity with only 1 person operating the machine.
– Tech Garden julienne machine is an effective tool for restaurants, hotels, eateries, industrial kitchens, food processing facilities…
– The slicing blade set is made of stainless steel, high quality, sharp, durable, simple to operate, easy to disassemble and clean the machine and blade, ensuring food safety.
– The whole machine is made of 304 stainless steel, which is durable, beautiful, shiny, non-corrosive, quickly resistant to the environment. Especially very safe when in direct contact with food.
– The machine can adjust cut julienne strips size according to user needs.
– Capacity: 100kg/h (JMT100), 200 kg/h (JMT200), 300 kg/h (JMT300),… and made to order.
In addition, Tech Garden designs and manufactures machines according to customers' requirements.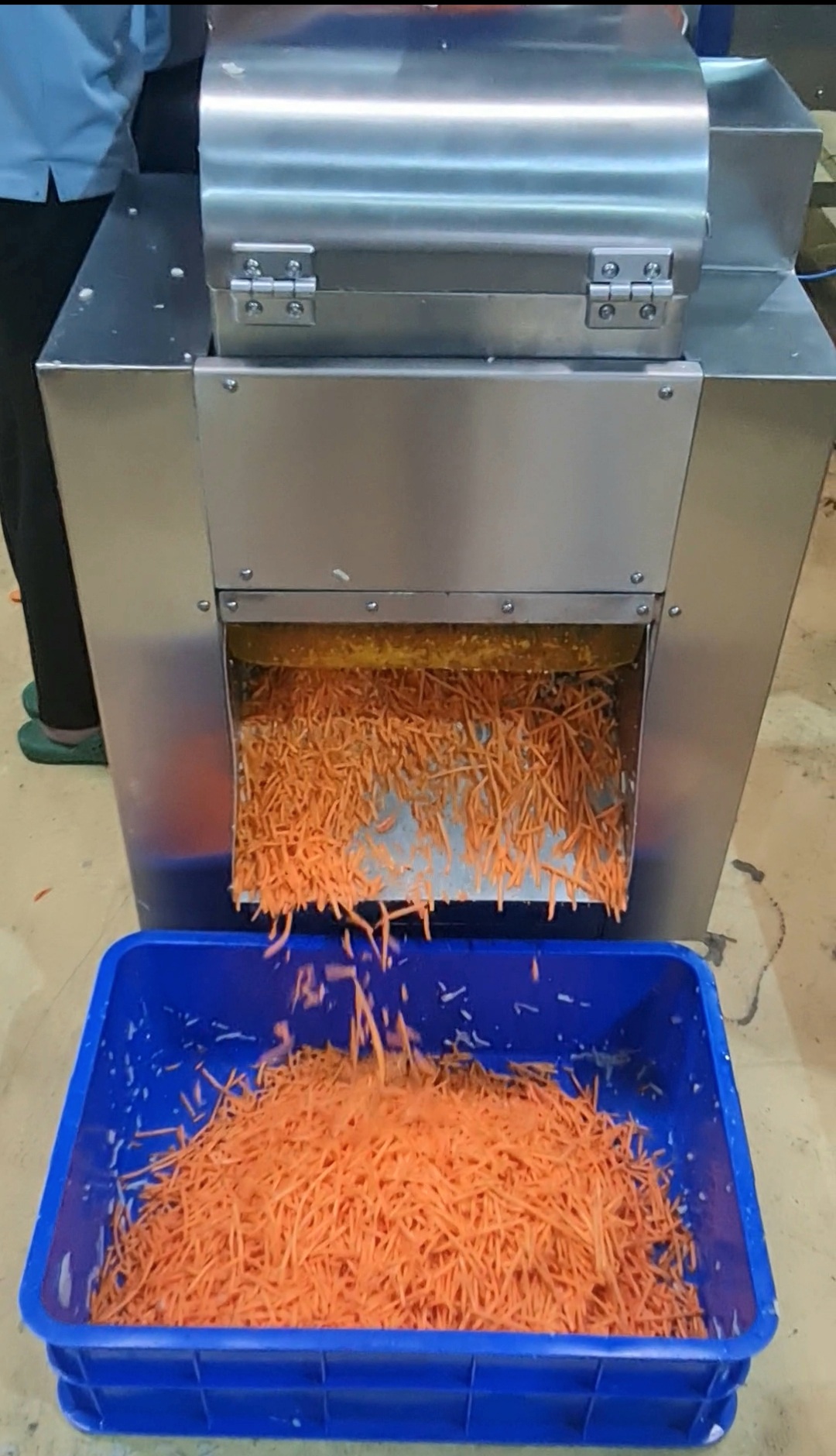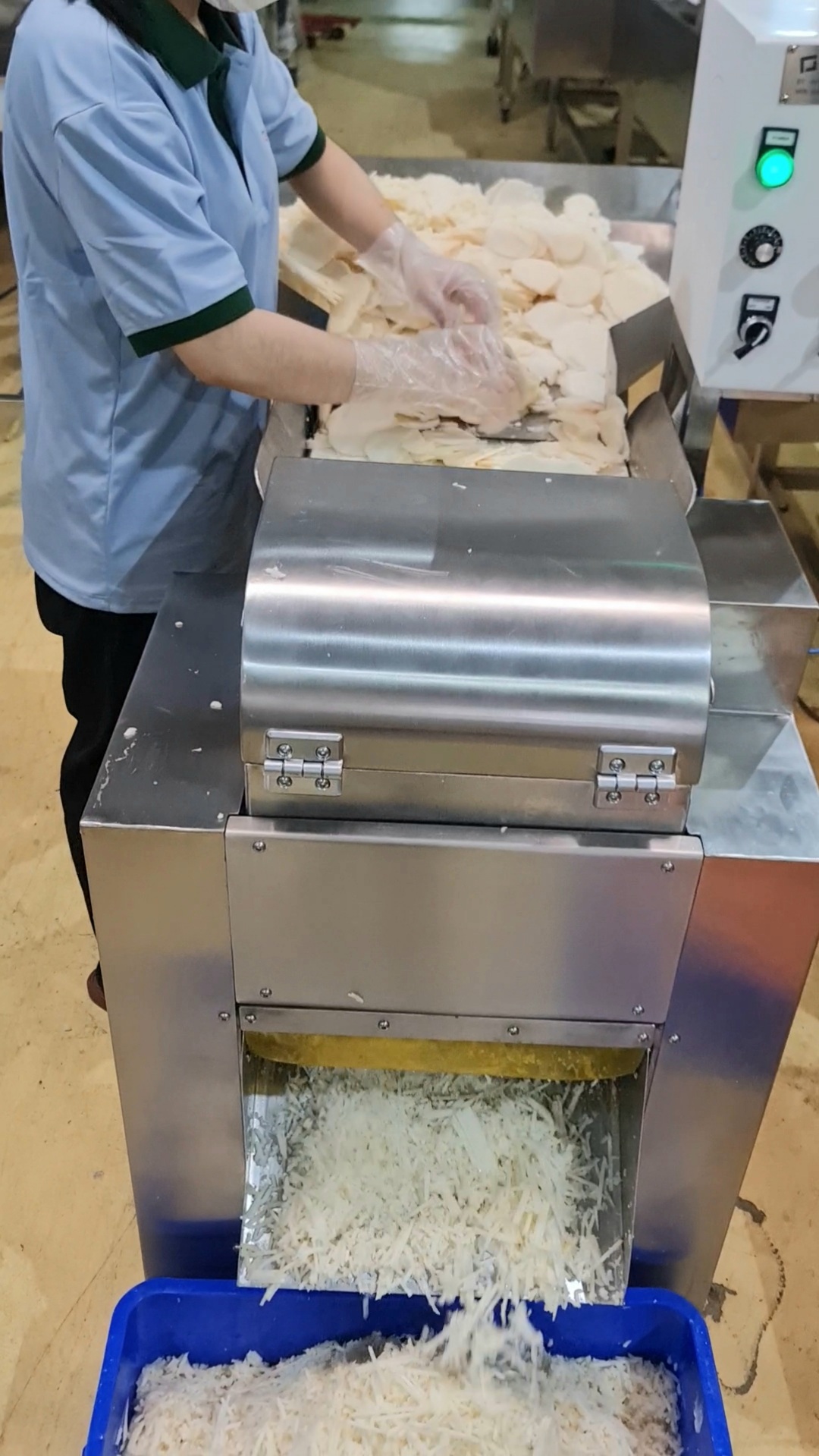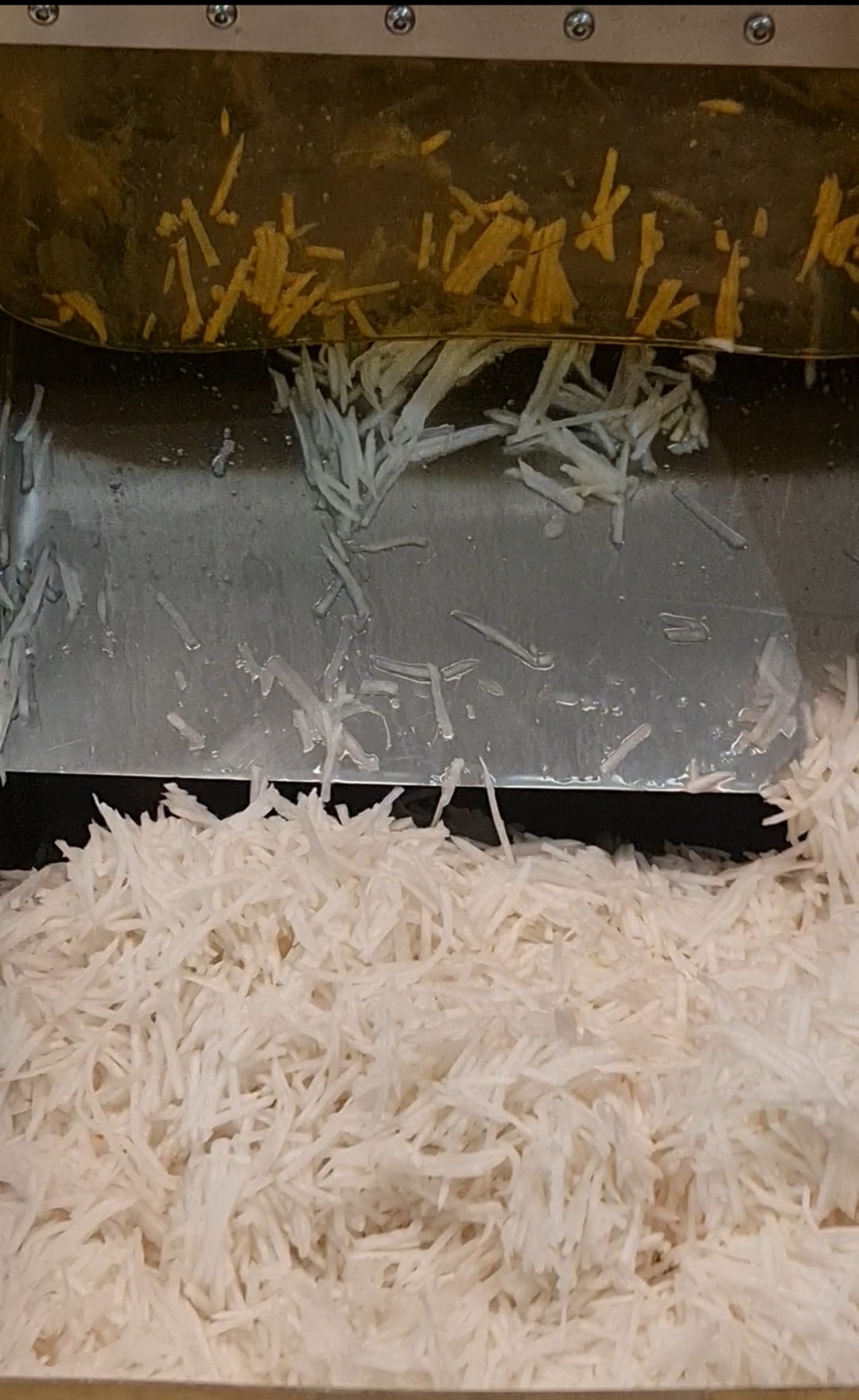 Video: Julienne machine
Watch some more videos: Fiber slicer, Machine test video, Machine delivery video in Thuan Quang, Gia Lam, Hanoi
The machine is manufactured and distributed by Tech Garden Company nationwide.
Contact 0935911775 – Th.s Tran Trinh for advice.