Automatic Slicing Machine Tech Garden
Uses: sliced ​​onions, garlic, galangal, ginger, turnips, lemons, … many other vegetables.
Capacity: 200 kg/h, 300 kg/h… and produced to order.
Thông tin sản phẩm
– Automatic Slicing Machine manufactured by TECH GARDEN company, can cut onions, garlic, galangal, ginger, kumquat, lemon,…many other vegetables. Automatic Slicing Machine  with smart design of cutting vegetables and fruits in large volume, fast and evenly, high productivity, convenient, time-saving, not crushed, labor only needs 1 person to operate the machine.
– The automatic slicer can adjust the thickness of the slice according to the requirement or the cutting speed.
– The machine adjusts the speed of the attitude by inverter. Compact design, sturdy tripod ensures safe use, easy to disassemble for easy cleaning.
– The slicer is suitable for industrial kitchens, food processing companies, food processing facilities, restaurants or bars.
– Material: 304 stainless steel, durable, beautiful, resistant to environmental impacts, ensuring durability and food safety.
– Capacity: 200 kg/h (SMT200), 300 kg/h (SMT300)… and produced according to orders.
In addition, Tech Garden designs and manufactures machines according to customers' requirements.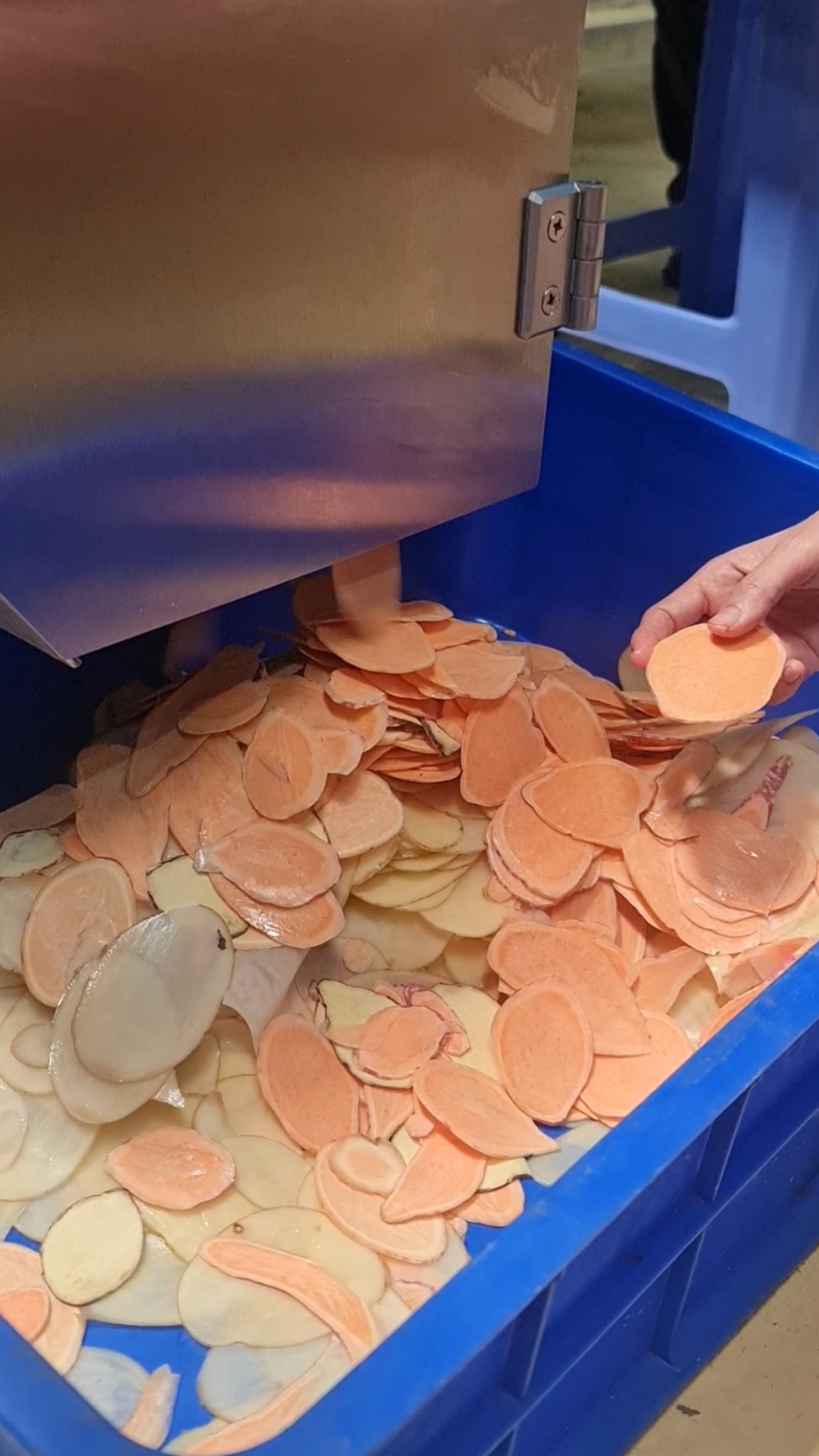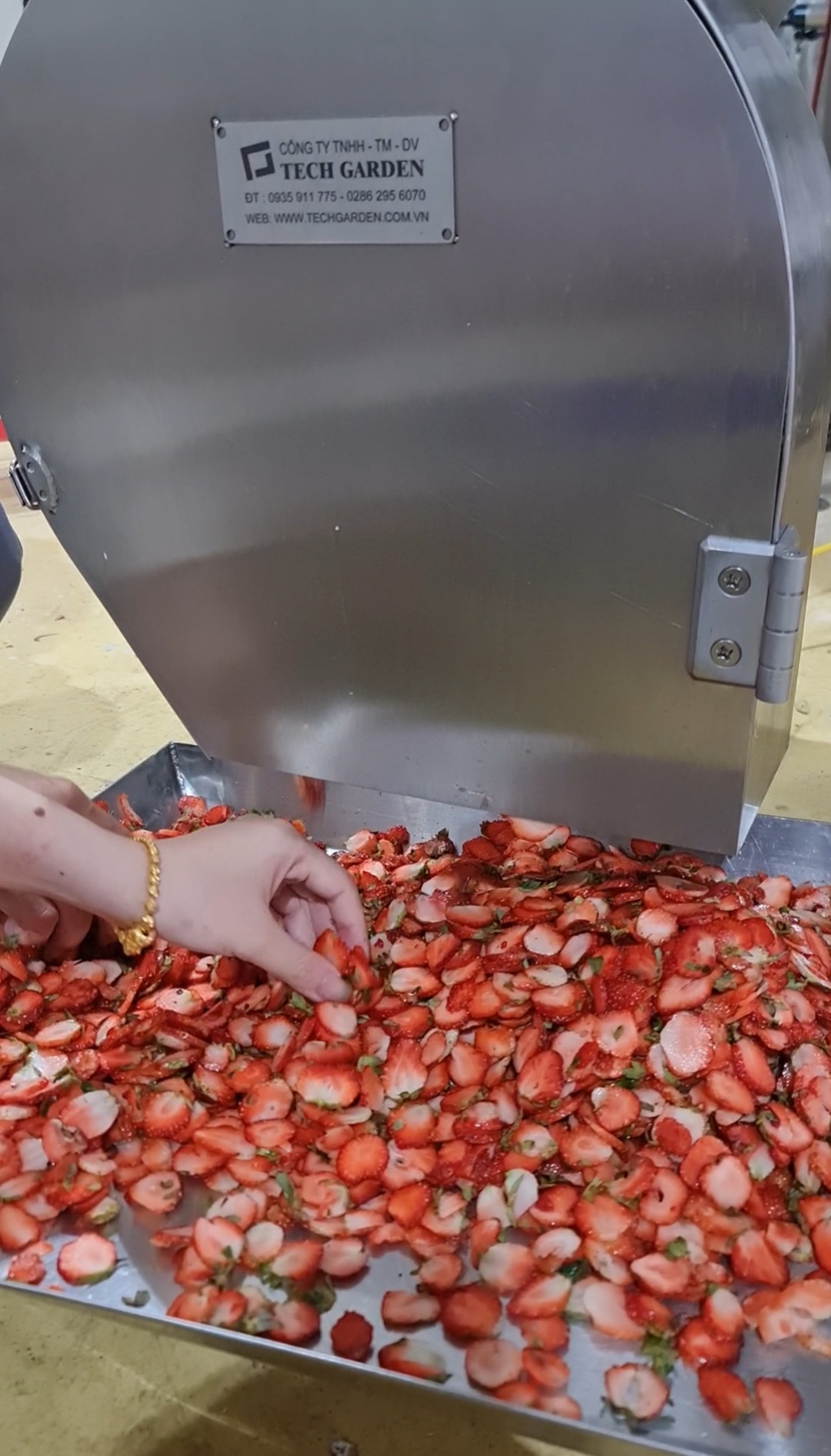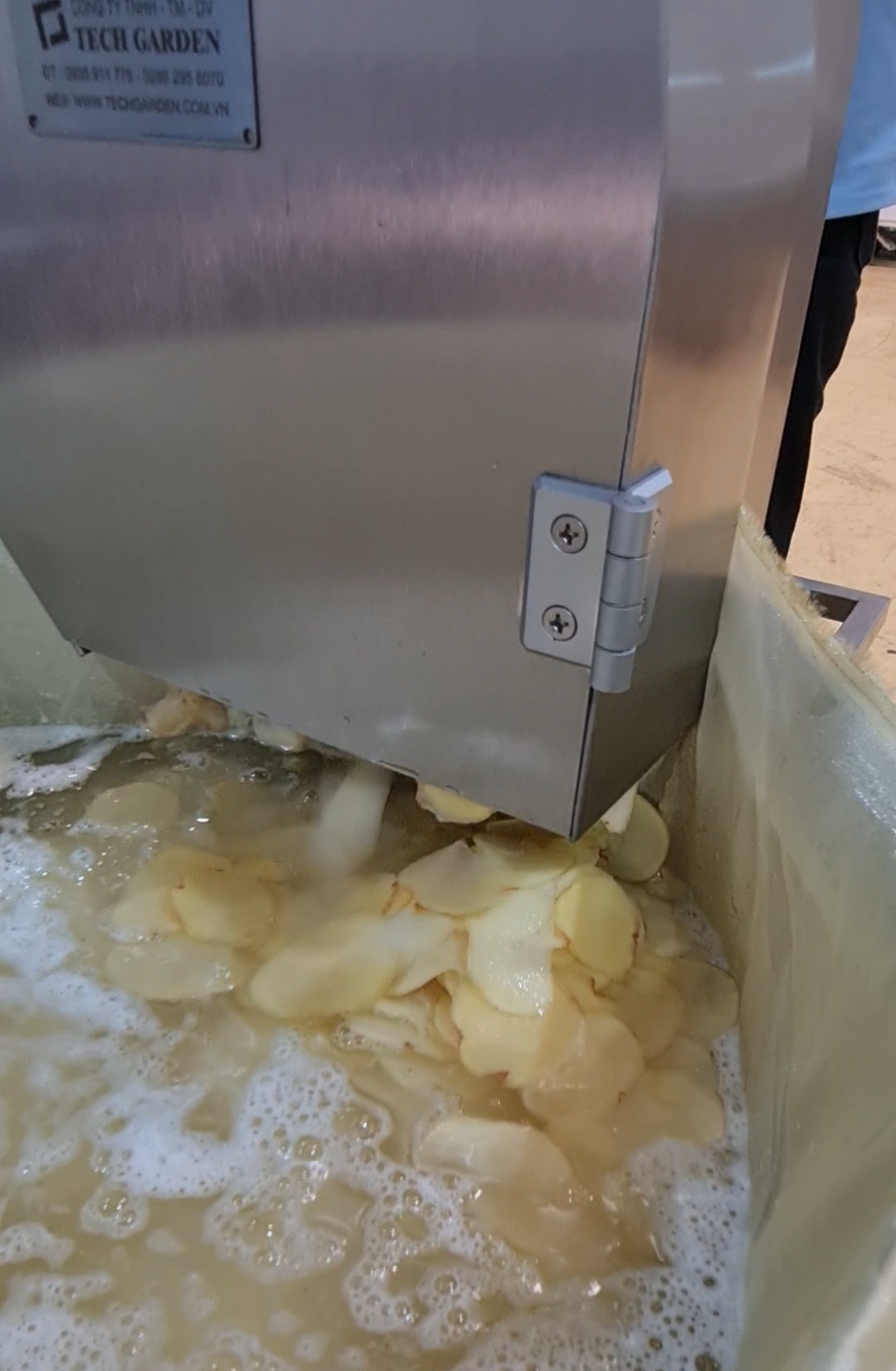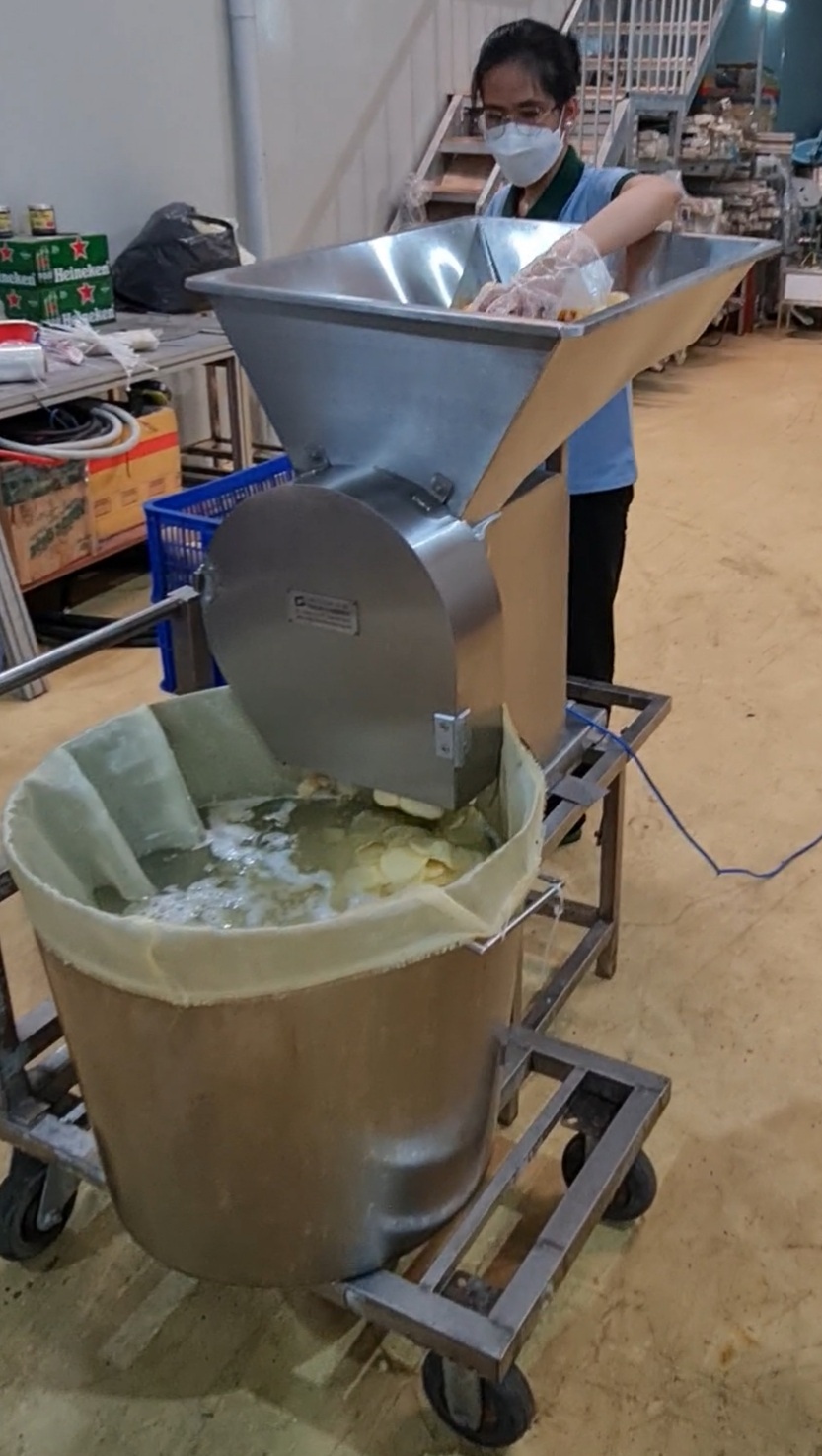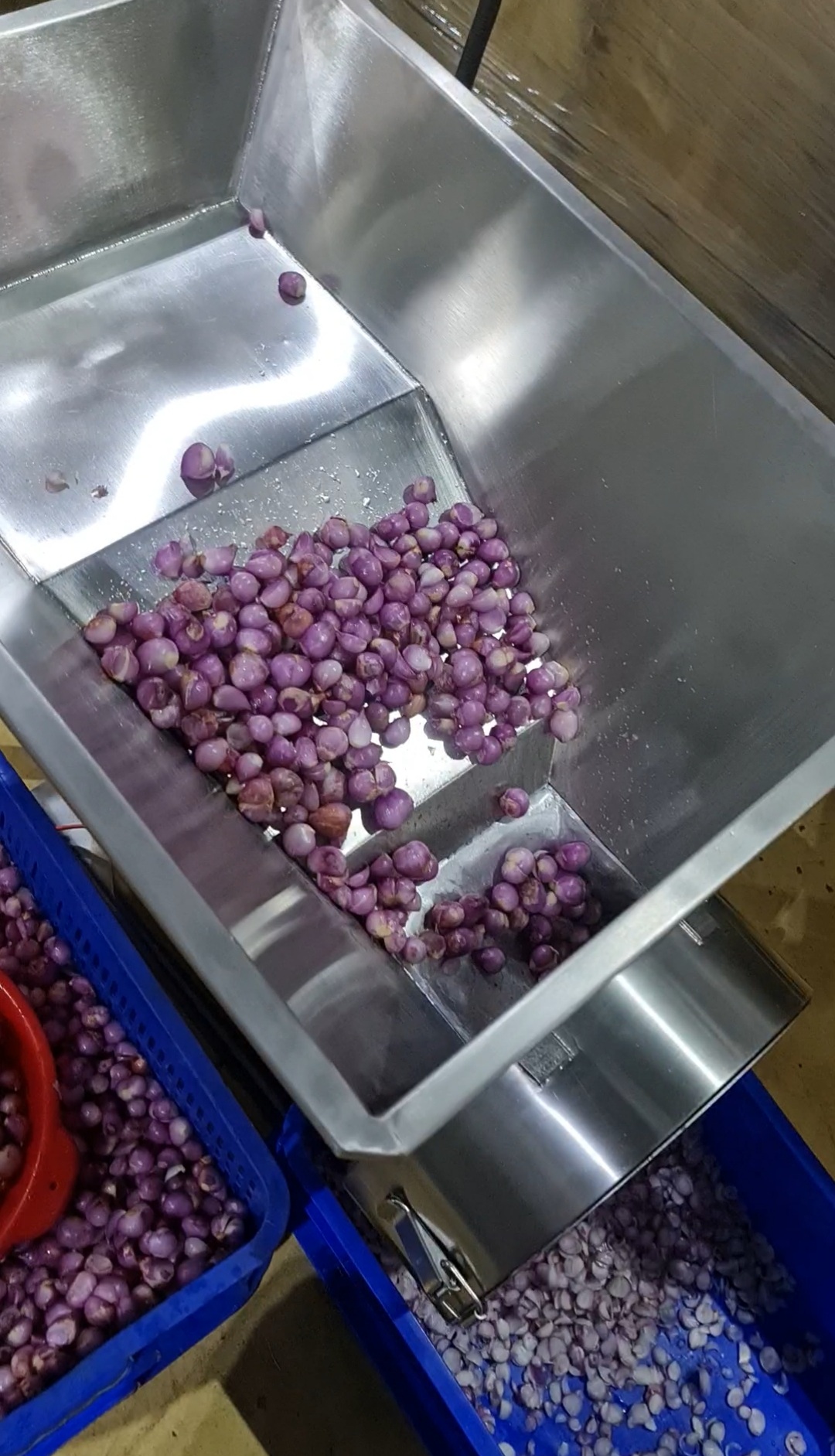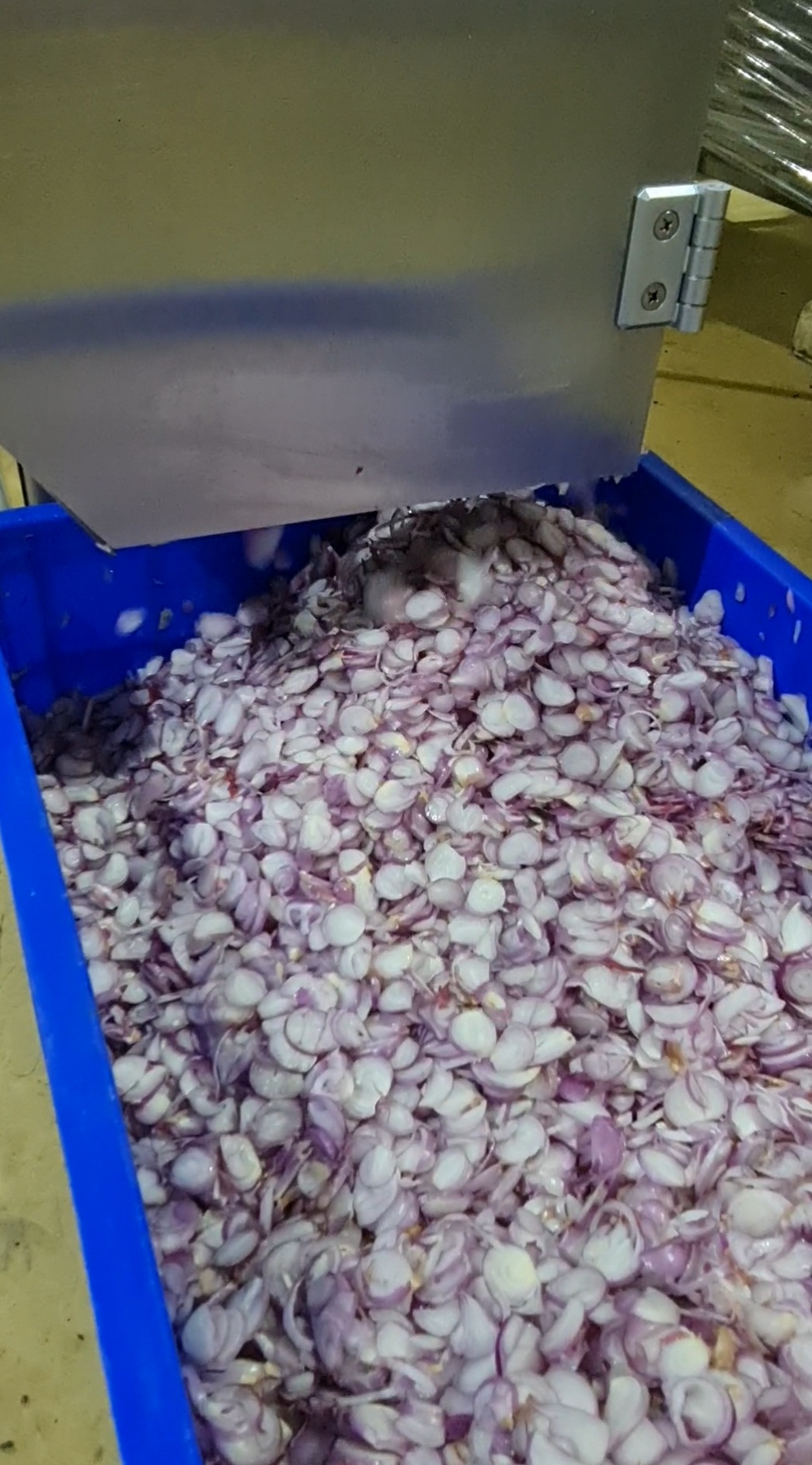 Watch some more videos: Slicing lemon, chopping onions automatically , chopping onions before frying at the customer base in Binh Dinh , slicing white onions, cabbage.
The machine is manufactured and distributed by Tech Garden Company nationwide.
Contact 0935911775 – Th.s Tran Trinh for advice.